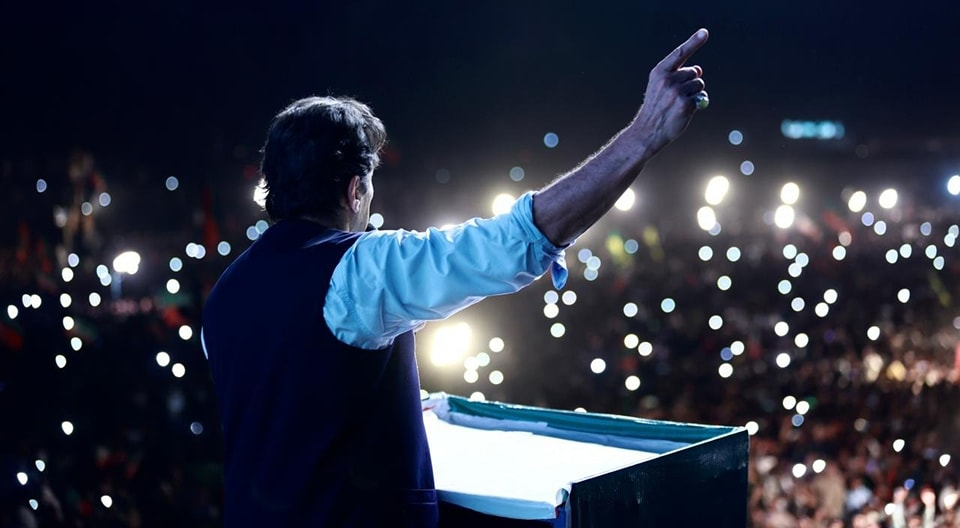 ---
KARACHI:
The Pakistan Tehreek-e-Insaf (PTI), while stepping up its by-election campaign, on Wednesday held corner meetings in the National Assembly constituencies NA-246 and NA-239 on the instructions of the party's Chairman Imran Khan.
PTI's Parliamentary Leader in the Sindh Assembly Khurram Sher Zaman, and MPAs Aftab Siddiqui and Shehzad Qureshi participated in NA-246 Lyari meeting, while the party's Karachi President Bilal Ghaffar, and MPAs Firdous Shamim Naqvi and Akram Cheema attended the meeting held in NA-239 Malir.
Speaking on the occasion, Zaman predicted that his party would inflict a crushing defeat on the Pakistan Peoples Party (PPP) in its stronghold of Lyari. He added that the PPP under Asif Zardari is not a shadow of the PPP of Zulfikar Ali Bhutto and his daughter Benazir Bhutto. "The people of Lyari will reject Zardari," he said. In his speech, Qureshi said that the PTI's struggle for "real freedom is a popular referendum. Rather it is a jihad." He said that the people of Liyari were politically mature and they would never sell their votes.
At the Malir corner meeting, Naqvi said that in the past when a government would be toppled, people would distribute sweets, but when Imran Khan's government was removed through a regime change operation, people came out on the streets to protest.
"When Nawaz Sharif went into exile to Saudi Arabia, he carried 105 suitcases along with him in the plane, but when Imran Khan left the Prime Minister's House, he only carried his diary with him," he said. Ghaffar, in his speech, said that Khan has created political awareness among the people of Pakistan who now talk about living with respect in the comity of nations.
Published in The Express Tribune, September 8th, 2022.
COMMENTS
Comments are moderated and generally will be posted if they are on-topic and not abusive.
For more information, please see our Comments FAQ