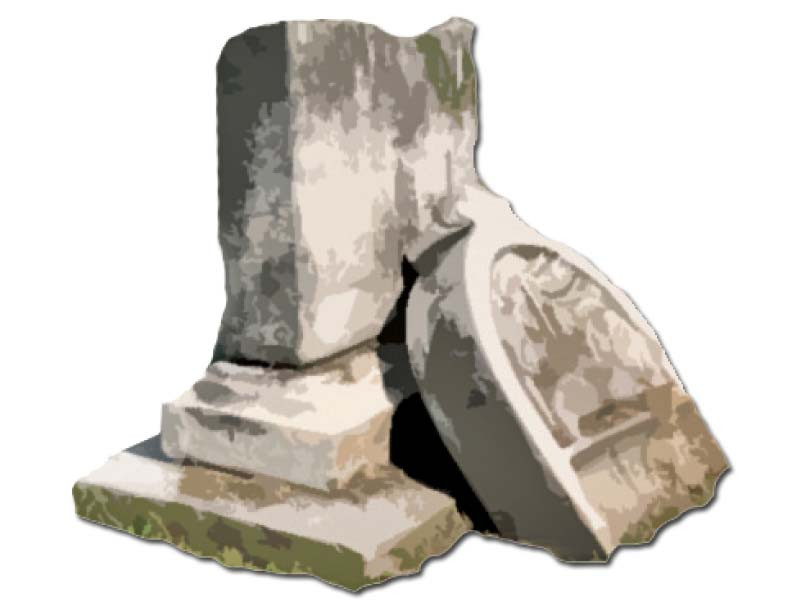 ---
PESHAWAR:
After losing their homes and living under tents for weeks now, the flood victims of Charsadda and Nowshera are now coming to terms with the reality that like their humble abodes, traces of their deceased family members have been washed away as well.
Like Sindh, Balochistan, and South Punjab, cemeteries in the flood hit areas of Khyber Pakhtunkhwa (K-P), some of which were home to ancient graves, have been devastated by the torrential rain induced flooding. Gul Badhshah, a 35-year-old affectee who hails from Charsadda district, while talking to the Express Tribune informed that the rains had washed away the old graveyard in Battagram where his parents and others relatives were buried.
"Whenever, I felt directionless or dejected I used to visit my mother and father's graves to get some relief. However, the floods have even taken that away from me," said a distraught Gul, adding that this time around the rains had taken everything he held dear. Gul further informed that this was the biggest graveyard in the district and he could imagine what others whose family members' graves were currently submerged were feeling.
"If the government and local administration had added a boundary wall around the cemetery then maybe this tragedy could have been avoided."
Just like in Charsadda, the graveyards in Nowshera have suffered the same fate. Naveed Khan, a resident of Pirpiai in Nowshera, said that first the flood came for his agricultural lands, then it came for his home, and finally it took away the final resting places of his loved ones.
"We are trying to repair the graves once the water level recedes but I doubt the government or district administration will care about this travesty," a visibly torn Naveed lamented. When asked about the destroyed cemeteries, Charsadda Deputy Commissioner (DC), Rana Abdur Rehman, said that they had indeed received complaints about ancient graveyards being severely damaged.
"Some 7 percent of graveyards in the district have been flooded due to the flooding, including an ancient one in Battagram, which was spread over 50 kanals of land and had 600 graves."
The DC said that the district administration would help out with whatever they could on an emergency basis. When asked as to why a boundary wall was not set up to protect the graveyard, Rana said that the district administration had already sent a proposal to the provincial government for allocation of funds.
The Express Tribune also contacted the Deputy Commissioner, Nowshera, multiple times to inquire about flooded graveyards and the administration's inaction but did not hear back from him.
Published in The Express Tribune, September 7th, 2022.
COMMENTS
Comments are moderated and generally will be posted if they are on-topic and not abusive.
For more information, please see our Comments FAQ