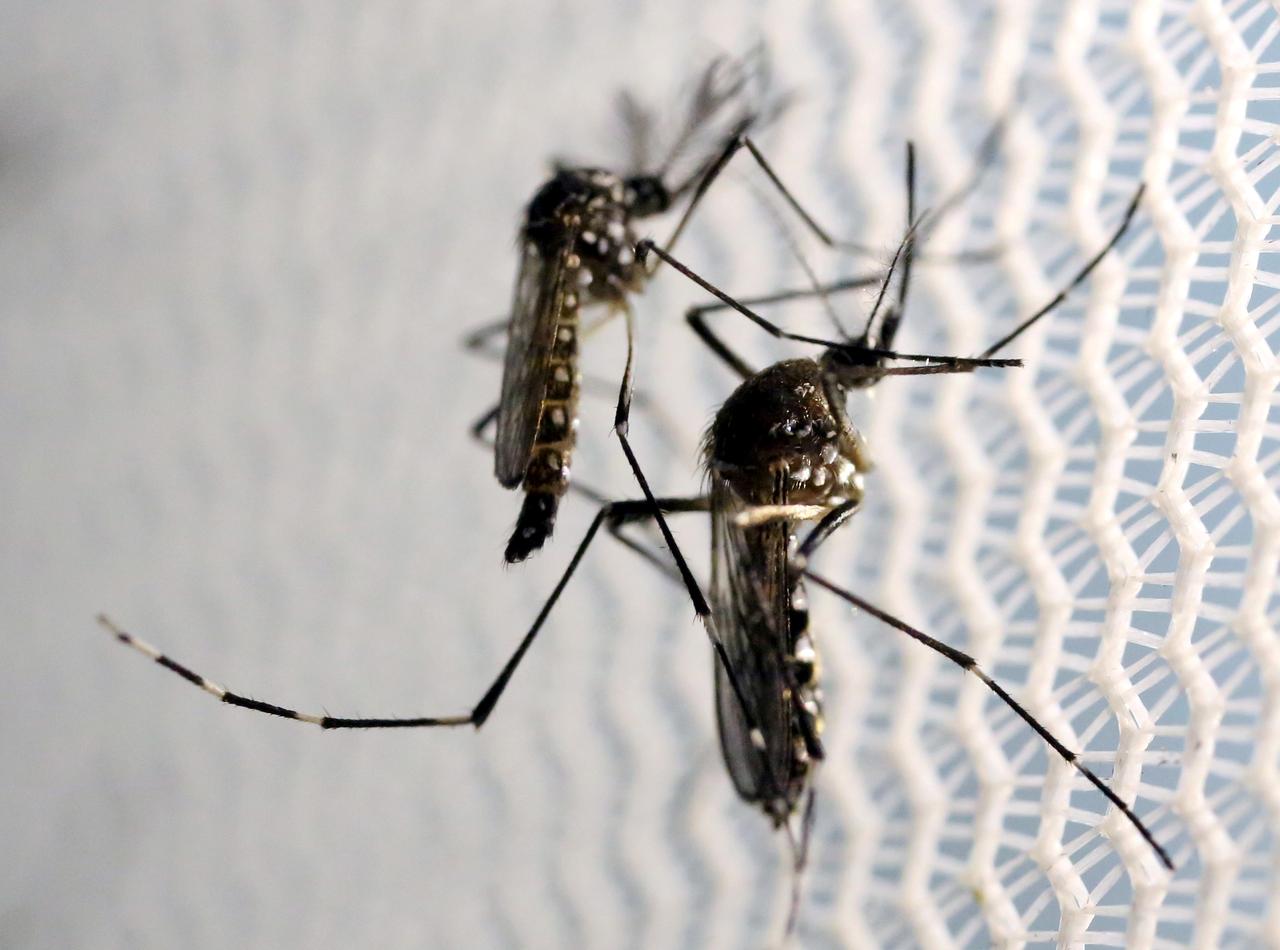 ---
KARACHI:
Incursion of flies and mosquitoes have led to outbreak of many diseases including diarrhea, malaria and dengue fever in Karachi, creating panic among citizens who are already hit by a number of other problems mainly the rising incidents of robberies and street crimes.
There seems no measures have been taken by the government departments to carry out insecticide spray in areas where overflowing sewage and stagnant rainwater is still a common sight.
According to Sindh health department, 2,825 dengue cases have been reported throughout the province this year out of which 2,462 are in Karachi only.
On daily basis Jinnah Hospital is receiving 30 to 40 dengue cases while 25 to 30 dengue patients are reporting at Civil Hospital. City's public and private hospitals are already overloaded with dengue patients.
As per a conservative estimate, more than 60 per cent of patients approaching hospitals are infected with dengue virus. General physician at Jinnah Hospital Karachi, Dr Muhammad Omar Sultan, said that patients coming with dengue virus are in serious condition as their platelet count in their blood is at alarmingly low level.
Dr Sultan has advised citizens to take pracuationary measures, use mosquito repellent or nets and carry out insecticide sprays and don't let water accumulate in and around the house. He said that malaria mosquitoes breed in stagnant water while dengue mosquitoes breed in clean water.
According to sources, shortage of platelets at city's laboratories is making it difficult to treat dengue patients. In some places one unit of manual platelets is available for Rs1,500 to Rs2,000. Patient with dengue virus requires at least six units. While one unit of mega platelets is available for Rs30,000 to Rs40,000. One unit of platelets is taken from the blood donated by at least four people.
Sindh Blood Transfusion Authority Director Dr Durre Naz Jamal said only medical professionals can decide whether a patient needs platelets or not because every dengue patient does not need platelets. In most cases, attendants of patients create hindrance in the process of treating a patient when they are told to arrange platelets.
It is advisable that people in good health should come forward and donate blood so that dengue patients can be treated immediately.
Published in The Express Tribune, September 6th, 2022.
COMMENTS
Comments are moderated and generally will be posted if they are on-topic and not abusive.
For more information, please see our Comments FAQ