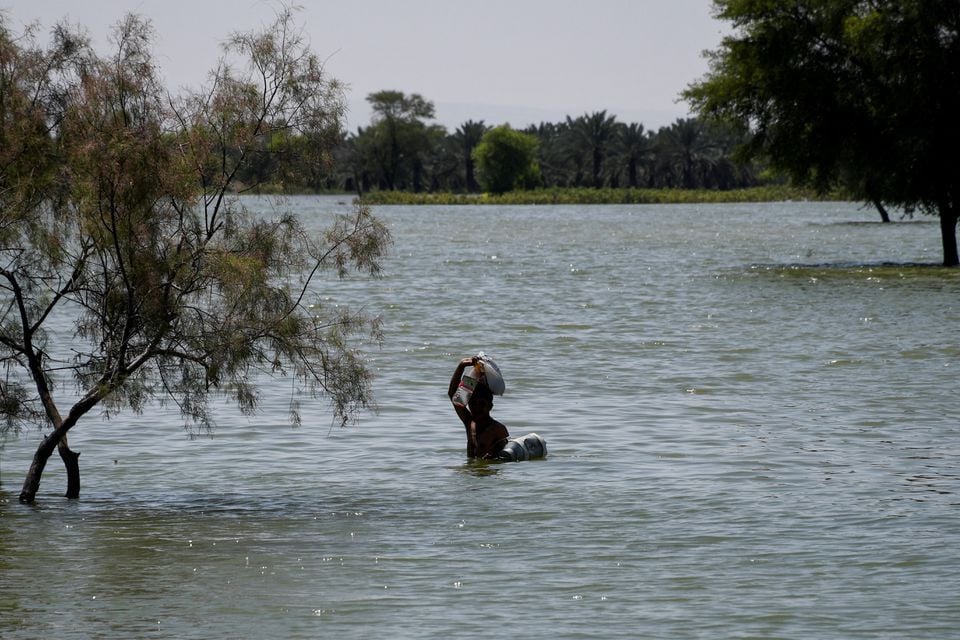 ---
HYDERABAD:
Waterborne diseases have broken out in the areas devastated by the floods as affected people are increasingly reporting diarrhea, malaria, skin and acute respiratory diseases, according to the Sindh Directorate General of the Health Services.
It said in a report that as many as 594,634 patients have been treated at the provincial health department's camps and mobile units since July 1. Of these, 134,682 suffered from diarrhea, 125,497 from skin diseases, 119,159 from respiratory problems, and 44,832 from malaria, while 548 cases of dog-bite and 101 of snake-bite were also provided treatment at these facilities.
At least 279 deaths were also reported at these camps but most of them were caused by critical injuries that the victims had sustained due to roof/wall collapse (115) followed by electric shock (65).
The number of people afflicted by these waterborne and mosquito-borne diseases is rising by the day. On Sept 2 alone, 17,242 cases of skin diseases, 14,869 of diarrhea, 13,326 of respiratory problems, and 4,588 of malaria were reported at these camps.
"Skin diseases are mostly prevalent among children from the flood-hit areas," a doctor working at the Aga Khan University Hospital camp told The Express Tribune. "These children wade through muddy water. They often drink it as well which results in gastro and skin diseases," the doctor said on the condition of anonymity.
According to the health department, the state-run 966 health facilities have been partially damaged while 125 have been destroyed in the province. The highest number of destroyed health facilities has been reported from Mirpurkhas division and the lowest from Karachi division. Some 65 buildings of the health department collapsed in Mirpurkhas division, 22 in Hyderabad, 17 in Sukkur, 12 in Larkana, seven in Benazirabad, and one in Karachi division.
Likewise, 230 buildings were partially damaged in Sukkur, 199 in Larkana, 183 in Hyderabad, 171 in Mirpurkhas, 156 in Mirpurkhas, and 27 in Karachi division.
Published in The Express Tribune, September 5th, 2022.
COMMENTS
Comments are moderated and generally will be posted if they are on-topic and not abusive.
For more information, please see our Comments FAQ