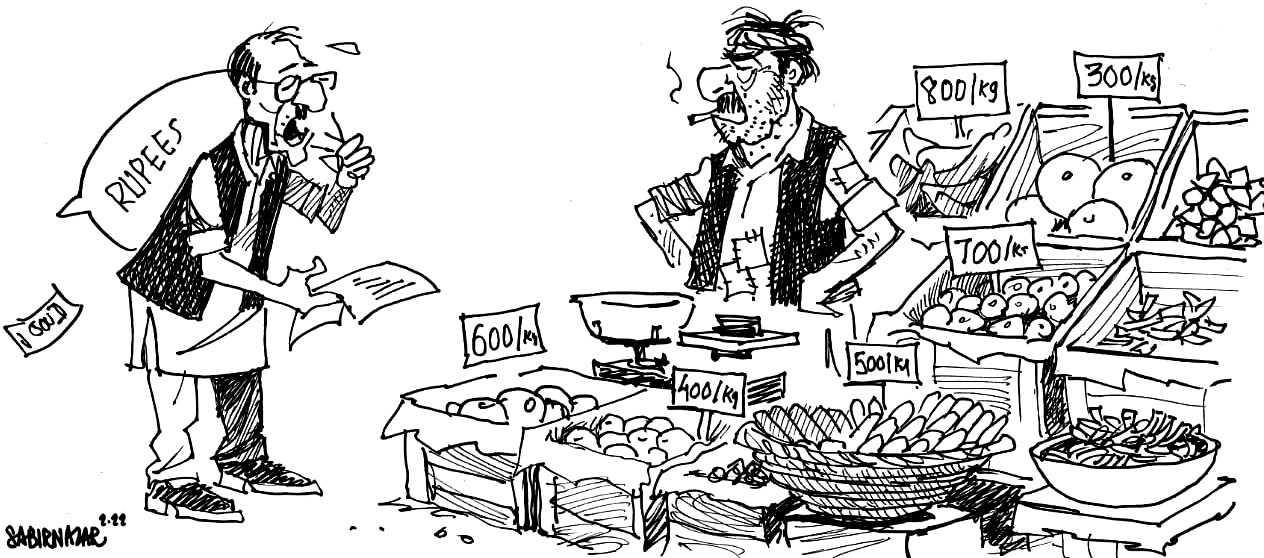 ---
LAHORE:
The government has failed to rein in the skyrocketing prices of essential commodities in the wake of catastrophic floods in the country.
Traders and vendors blame disruptions in supply chain for increasing prices of all fresh fruit and vegetable across urban centres in Punjab.
Speaking to The Express Tribune, a greengrocer, Hanif Bhatti said standing crops have been washed away owing to heavy flooding in different areas of the province. Road connectivity has also been disrupted, badly hampering transportation of goods from farms to markets, he added.
On the other hand, provincial and local administration has set all their focus on political activities happening in the province, he alleged. Instead of controlling the skyrocketing prices and providing relief to the people, the state machinery appears busy in arranging public gatherings in different districts of the province.
Though the local administration has managed to reduce the price of onion by over Rs60 officially, it failed to implement the official rate of Rs120-128 per kg in the retail markets.
A-grade onion was traded for Rs250-300 per kg in the city on Sunday in violation of official price list. In most areas, greengrocers and street vendors sold a mixed variety of onions at Rs220-230 per kg, almost double the official rate.
Similarly, tomato, which was selling at Rs300 per kg last week, witnessed a reduction in its official rate. However, owing to the absence of an efficient price control mechanism, scarcely any change was witnessed in its market price. The official price of poultry meat also witnessed an increase of Rs7 per kg as its rate was fixed at Re369 per kg. However, it was traded for Rs400-460 per kg in the city.
Published in The Express Tribune, September 5th, 2022.
COMMENTS
Comments are moderated and generally will be posted if they are on-topic and not abusive.
For more information, please see our Comments FAQ