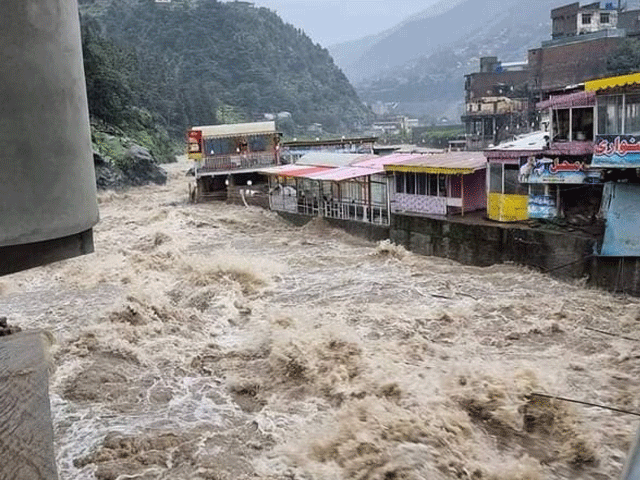 ---
PESHAWAR:
In Khyber-Pakhtunkhwa (K-P) at least 289 people were killed and 348 people were injured in torrential downpour and resulting flash floods since June 15.
According to details shared by the K-P Provincial Disaster Management Authority, (PDMA) 35,123 houses were destroyed while 52,327 houses were partially damaged across the province.
PDMA, district administrations and other relevant departments managed to evacuate 406,568 people to safe places before the floods while 69,775 people were evacuated to safer grounds in rescue operations in different districts. The calamity left around 674,348 people displaced across the province.
Relief items have been provided to 226,389 people so far by the government while cooked meals were provided to 856,782 people. As many as 217,614 people have been provided with dry food.
According to PDMA Director-General Sharif Hussain, family tents were handed over to shelter 33,347 individuals, plastic mats to 25,670 individuals, and tarpaulin sheets to 26,135 individuals.
Apart from this, 7,502 blankets, 6,463 kitchen sets, 7,607 hygiene kits, 6,951 water containers, 4,574 plastic mats, 681 life-saving jackets, 8,677 mosquito nets, 102 searchlights and 5,453 pillows have been distributed among the flood victims.
PDMA has already released Rs1,752 million to the district administrations since July to deal with the rain emergency.
As per policy, the fund can be utilized for compensation of the victims and relief activities. Sharif Hussain said that helping and rehabilitating the flood victims is our first duty and top priority.
On the direction of Chief Minister Mahmood Khan all district organizations and line departments concerned are working day and night to help the victims.
District Administration Nowshera and irrigation authorities are busy with heavy machinery to extract water from flood-ravaged areas and rehabilitate the displaced people. Relief operations are also going on full blast in other flood-stricken districts.
The flood control room of the provincial government is fully functional round the clock.
People may report any untoward incident on the helpline 1700 in order to get immediate help.
On Saturday, Chief Minister Mahmood Khan constituted an 11-member committee which will monitor the use of funds released for relief and rehabilitation of flood-victims. He himself will head the committee.
Interestingly, Relief and Rehabilitation Minister Iqbal Wazir will not be part of the committee.
Published in The Express Tribune, September 5th, 2022.
COMMENTS
Comments are moderated and generally will be posted if they are on-topic and not abusive.
For more information, please see our Comments FAQ