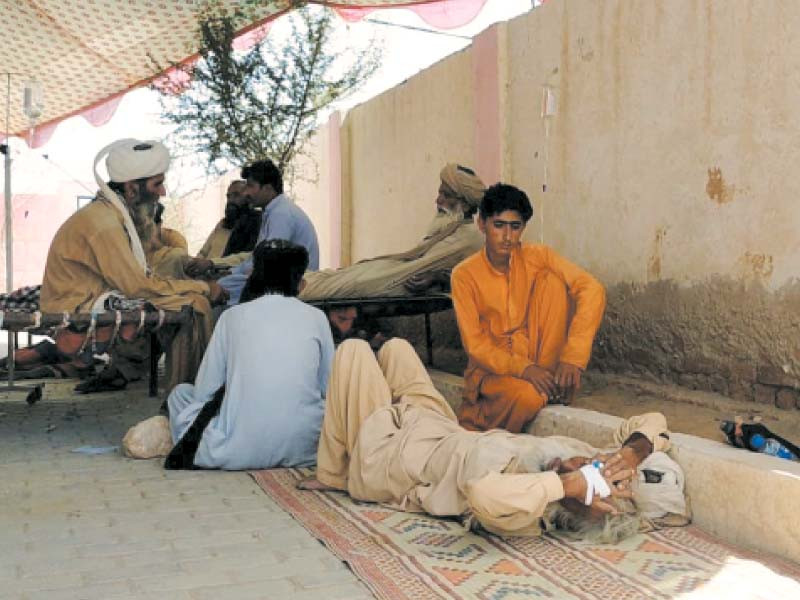 ---
UPPER DIR:
Two more people have died of Cholera in Upper Dir district of Khyber-Pakhtunkhwa (K-P) on Friday pushing the total death toll to four from the waterborne disease.
Official sources told The Express Tribune that two children, both siblings, from Nashna Mall village died after contracting cholera.
Hundreds have been infected by the disease despite the fact that the health department has established five camps where around 2,000 people have been treated so far.
"These two brothers started vomiting and were both rushed to the hospital but one of them had died before reaching there and another died at the hospital," said local residents, adding that their father was killed in the 2010 floods and both were orphans.
District Health Officer (DHO) Dr Fazal Basir said that the medical camps had been set up on emergency basis but still after floods, people are left vulnerable to the outbreak of waterborne diseases so they should exercise caution to the utmost level.
On Thursday two people died of cholera in tehsil Kalkot. DHO Dr Fazal Basir had claimed that Deputy Commissioner Akmal Khan Khattak had identified two deaths but there were no sign of a large scale outbreak of the waterborne disease.
Local residents, however, claimed that in the Jonkas village cholera had affected dozens of people.
"Cholera is spreading fast among the flood victims who are already faced with a lot of problems, including shortage of food," they said, adding that a local Bakhat Zada took his son to hospital on foot due to lack of transport and money but the five-year-old died there.
Similarly, in the nearby village a woman died of cholera.
The DHO said that the threat of a cholera outbreak is still very much there after the floods.
Locals are increasingly complaining of a lack of food in the cut-off villages of Dir. They said that food items were not available in the open market and the prices were going up each passing day, compounding the miseries of the flood victims.
Published in The Express Tribune, September 3rd, 2022.
COMMENTS
Comments are moderated and generally will be posted if they are on-topic and not abusive.
For more information, please see our Comments FAQ