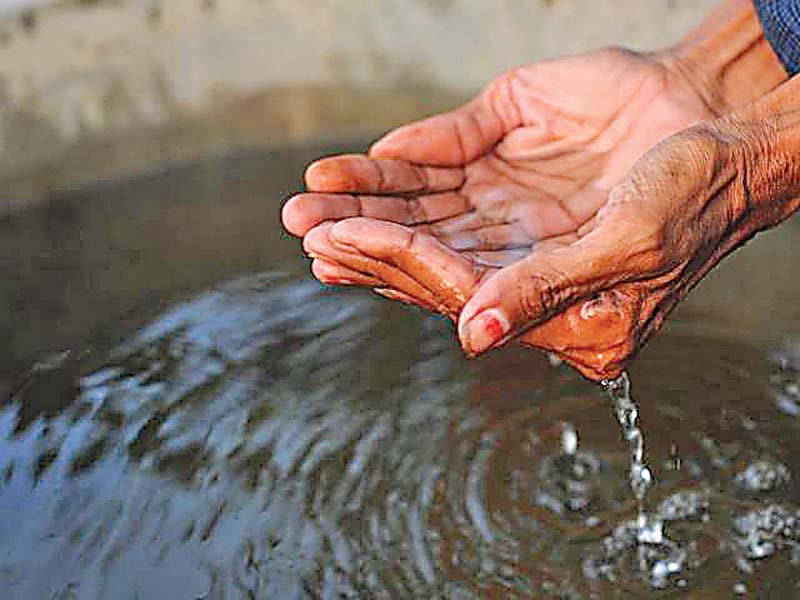 ---
KARACHI:
The main 72-inch water pipeline at Dhabeji pumping station that ruptured a few days back has caused serious water crisis in the port city.
Although, Karachi Water and Sewerage Board repaired the pipeline, water supply could not return to normalcy.
The supply of water has been suspended in different areas of the city for five days, as a result, citizens are forced to buy water through tankers.
The tanker mafia, taking advantage of the situation, has increased the rates exorbitantly. A water bowser available for Rs3,000 was now dearer at Rs4800. Similarly, the tanker drivers at Qayumabad said, the larger tanker which they were supplying for Rs5,000 was now available for Rs6,500.
"The people at hydrants have increased the rates due to shortage," a tanker driver claimed.
Most affected areas are Defence, Gulshan-e-Iqbal, Gulistan-e-Jauhar, Korangi, Landhi, Malir, North Karachi, New Karachi, Liaquatabad, Federal B Area, Gulshan Maymar and the Old City area.
The citizens said that the whole country is submerged but Karachi is deprived of water.
Sources say that some officers of the Water Board have created artificial crisis in the city and are supplying water to commercial and business places instead of residential areas.
Meanwhile protests erupted in various localities of the city over the shortage of water. People came out on roads in Mahmoodabad, Akhtar Colony and Gulistan-e-Jauhar besides other neighbourhoods to protest against water shortage.
SHC issues notices to AG Sindh, CS, LG, KWSB MD
The Sindh High Court (SHC) has issued notices to Sindh Advocate General, Chief Secretary, Secretary Local Government and MD Karachi Water and Sewerage Board on a petition against the water shortage in Karachi due to the rupture of 72-inch pipeline at Dhabeji pumping station, supplying water to the city.
A two-member bench headed by Justice Syed Hassan Azhar Rizvi heard the petition.
The petitioner Mehmood Akhtar Naqvi said that the main water line burst at three places due to suspension of power supply to Dhabeji pumping station.
As a result, 13 million gallons of water is not being supplied to Karachi. Immediate repair of the burst water pipeline and action against those responsible should be ordered.
The court issued notices and ordered parties to submit a written reply within three weeks. The court also sought a report on the water shortage and water wastage due to the rupture of pipeline.
With additional input by Nasir Butt
Published in The Express Tribune, September 3rd, 2022.
COMMENTS
Comments are moderated and generally will be posted if they are on-topic and not abusive.
For more information, please see our Comments FAQ