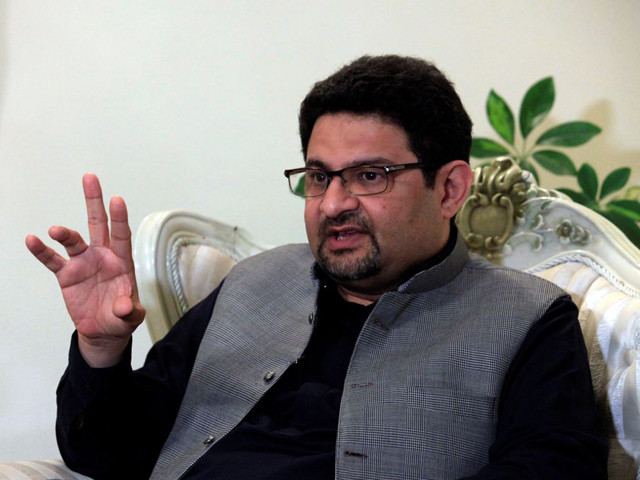 ---
KARACHI:
Finance Minister Miftah Ismail on Friday said between the lines that his tenure might end before that of the incumbent government.
Speaking at an event at Karachi's Institute of Business Administration (IBA), the minister added that the government had 13 months but he might not even have that much time.
He hoped that the PML-N-Led government would stay for 6.5 years, but he was not sure how much time he had left.
"To be honest, I work here in a way that I will stay forever. Pakistan will always stay, right? So you have to plan in a way that works for the next five years. And then it is the choice of those who come next," he remarked.
Also read: Nawaz not happy with Miftah's performance either: Asad Umar
"As long as I stay [as the finance minister], I will ensure that the country does not default," he added.
He also praised the policies of PML-N leader and former finance minister Ishaq Dar.
His remarks come amid a rift in the PML-N as rumours abound that Dar would return to the country and replace him.
Miftah had recently announced that the petroleum levy would be further jacked up from this month.
According to insiders, an important meeting was held on August 15 under the chairmanship of PML-N supremo Nawaz Sharif through video link.
PM Shehbaz, former premier Shahid Khaqan Abbasi, PML-N Vice President Maryam Nawaz, Dar, Miftah and other senior leaders of the party participated in it.
Also read: Miftah faces growing wrath in Sharif's party
In this meeting, a decision was to be taken to change the prices of petroleum products and the government had been pressuring the media for several days that the Oil and Gas Regulatory Authority (Ogra) had prepared a summary of reducing the price of petrol by Rs25 per litre and diesel by Rs15.
According to party sources, during this meeting, Nawaz had asked Miftah to give a briefing on the economic situation. The finance minister strongly suggested increasing the prices of petroleum products. On this, Nawaz gave the microphone to Dar.
Dar had criticised Miftah's economic policies and his methods. Abbasi had intervened and allegedly scolded Dar.
He had told him that governing in the current situation and making tough financial decisions was not an easy task.
"If you think that we and our government are not doing a good job, then why you 'gentlemen', who have been sitting in London for so long, return to Pakistan and take charge of the country and the economy," he had added.
On this, Nawaz had allegedly hit the table in anger and left the meeting, after which the government issued a notification to increase the prices of petroleum products.
After midnight, Maryam had written on Twitter that her father had strongly opposed this decision and even said that he could not put a single penny more burden on the public.
PML-N leader Abid Sher Ali had recently lashed out at Miftah for increasing the power tariffs.
Ali, while addressing a news conference alongside fellow party leader Talal Chaudhry, had pointed out that while Nawaz was the prime minister, the country was under deep crises.
"But still he [Nawaz] had not allowed the electricity tariffs to increase," he added.
This was followed by another party leader, Hanif Abbasi, criticising Miftah, saying he was not performing as per expectations and destroying the "hard work" of PM Shehbaz.
Addressing a press conference at his residence along with traders of Rawalpindi, the PML-N leader had said excessive taxes on electricity bills were un-called for. He added that every section of the society, including traders, was unable to pay electricity bills due to the imposition of heavy taxes.
Amid the recent rains and floods that have destroyed the crops in the country, the finance minister also had a spat with PML-N leader Mohammad Zubair when the former said the government would consider if the country could import vegetables from India.
"More than one international agency has approached the govt to allow them to bring food items from India through the land border," Miftah had tweeted.
"The govt will take the decision to allow imports or not based on supply shortage position, after consulting its coalition partners & key stakeholders," he had added.
In response, Zubair had tweeted that not importing at cheaper rates within a short timeframe would be "criminal".
He had added that the country desperately needed essential food items.
"Like we say, we can deal with politics later — this time international politics," the ex-governor of Sindh had further written.
COMMENTS
Comments are moderated and generally will be posted if they are on-topic and not abusive.
For more information, please see our Comments FAQ