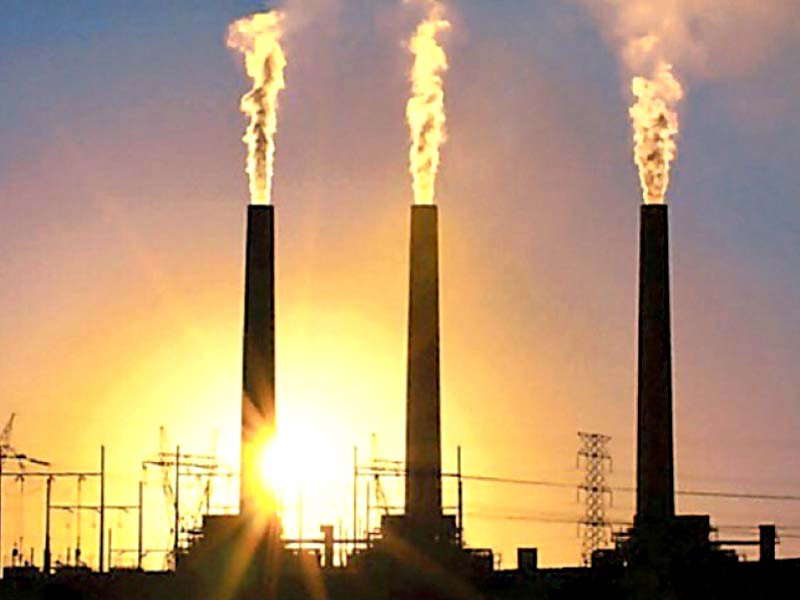 ---
ISLAMABAD:
The exemption from mandatory third-party access to extra liquefied natural gas (LNG) terminal capacity is expected to break monopoly of state-run gas importing company – Pakistan LNG Limited (PLL).
The cabinet has approved amendments to Ogra Ordinance 2002, granting exemption from the mandatory third-party access to new LNG terminals.
It is also going to pave the way for existing LNG terminals, especially the one run by Engro, to bring a bigger Floating Storage and Regasification Unit (FSRU) for LNG import for private customers. Under the mandatory third-party access, the excess LNG terminal capacity could not be utilised without the consent of PLL.
At present, two LNG terminals are operating in Pakistan – one by Engro and the other by Pakistan GasPort Consortium. According to agreements with LNG terminal operators, the government has been allocated 600 million cubic feet per day (mmcfd) of LNG handling capacity on each terminal.
Most of the time Pakistan GasPort's terminal capacity has remained idle as private investors have not been allowed to make LNG import.
Now, the LNG terminal operators will be able to allocate their idle capacity without involvement of the government. To clear the path for this, however, government companies will have to amend their agreements with the LNG terminal operators.
"It is a good decision of the government that will help attract investment and utilise the full capacity of LNG terminals," commented a market player.
Consumers have paid millions of dollars in capacity charges because of lack of utilisation of LNG terminal capacity. Existing LNG terminals have not been able to use their excess capacity due to the monopoly of state companies.
Read Govt drops another petrol bomb amid floods
The government approved the exemption from mandatory third-party access to secure investment from Qatar in an LNG terminal during the recent visit of Prime Minister Shehbaz Sharif.
According to the third-party access rules, the LNG terminal operators were bound to follow orders of government companies for capacity allocation. Owing to this requirement, the private investors interested in new LNG terminals refused to pour money.
Consequently, the government approved amendments to the LNG policy and removed the condition of mandatory third-party access. This will allow the LNG terminal operators to utilise capacity without any restrictions from state-run companies.
Earlier, the Petroleum Division informed the Economic Coordination Committee (ECC) that Article 6.2(a) of LNG Policy 2011 provided that "all LNG terminals and associated facilities will be operated on a system of regulated third-party access (RTPA) based on published/ negotiated tolling tariff in an objective competitive environment without discrimination excluding, however, tolling tariff for public sector shall require Ogra's approval.
"Exceptions from such regulation will be given to those LNG terminals and associated facilities that are developed for own or dedicated use."
Petroleum Division also said the LNG policy provided for mandatory third-party access – either Ogra-regulated TPA or negotiated TPA – under the principle of "use-it-or-lose-it" in line with the international best practices to advance liberalisation in the LNG industry.
However, the mandatory third-party access was making private investment in the LNG sector far more challenging. On the other hand, gap between gas supply and demand was widening in the country, resulting in gas load management and impacting economic activities.
Under the given circumstances and to diversify LNG import infrastructure, there was a need to support and encourage foreign and private investment in new LNG terminals at their own costs and risks to meet the growing demand for LNG in the country.
Published in The Express Tribune, September 2nd, 2022.
Like Business on Facebook, follow @TribuneBiz on Twitter to stay informed and join in the conversation.
COMMENTS
Comments are moderated and generally will be posted if they are on-topic and not abusive.
For more information, please see our Comments FAQ