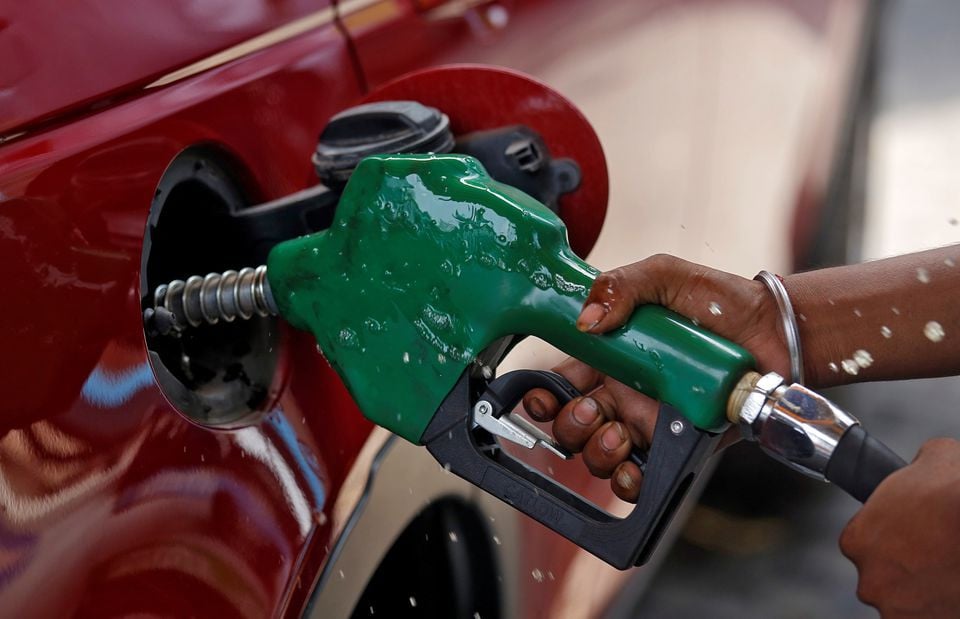 ---
ISLAMABAD:
As the country reels through floods, the government on Wednesday dropped another petrol bomb, increasing the prices of petroleum products from September 1, despite the Oil and Gas Regulatory Authority's (OGRA) proposal for a reduction.
The government has hiked the price of petrol by Rs2.07 per litre, high-speed diesel Rs2.99 per litre, kerosene oil Rs10.92 per litre and light diesel oil by Rs9.79 per litre.
Following the fresh increase in prices, petrol has gone up from Rs233.91 to Rs235.98 per litre; high-speed diesel from Rs244.44 to Rs247.43 per litre; kerosene oil from Rs199.40 to Rs210.32 per litre and light diesel oil from Rs191.75 to Rs201.54 per litre.
The finance ministry said in a statement that the government had considered the recommendations to make the partial increase in petroleum prices in line with the changes in international prices along with the fluctuation in the exchange rate.
The ministry also said that the petroleum levy had been kept minimum in order to provide relief to the consumers.
High-speed diesel is widely used in the agriculture and transport sectors. Since the country is already witnessing rising inflation and floods, the prices of commodities are likely to surge. The increase in high-speed diesel, therefore, directly hits the people and increases the inflationary impact.
Petrol is used in personal means of transport. While Compressed Natural Gas (CNG) is an alternative fuel, all CNG stations have been selling Liquefied Natural Gas (LNG) instead. Pakistan has not arranged LNG imports, therefore, there is a shortage at CNG stations as well. This leaves the public without any alternative fuel source.
Kerosene oil is widely used in remote areas of Pakistan, including places up north, where Liquefied Petroleum Gas (LPG) is not available for cooking. The Pakistan Army also uses kerosene oil in remote areas of the country. The massive increase in its price will add to the inflationary pressure on the poor who used it for cooking.
COMMENTS
Comments are moderated and generally will be posted if they are on-topic and not abusive.
For more information, please see our Comments FAQ