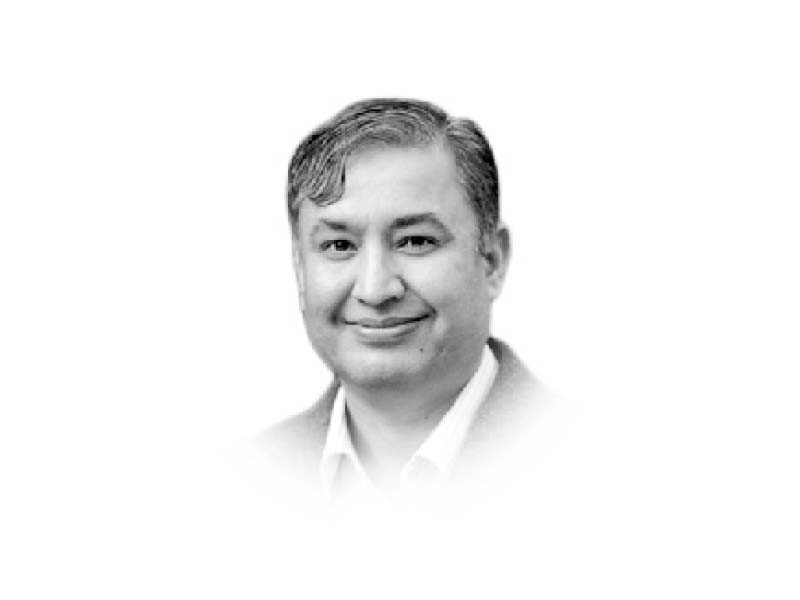 ---
Pakistan celebrates its 75th birthday this month, so we should reflect on the challenges in every field of life to devise a path for the future.
The urban development journey between 1947 and 2022 has seen slums, pollution of all kinds, traffic congestion, and crime. Pakistani cities are clearly segregated into poor and wealthy areas and are examples of inequality, unemployment, and youth hopelessness. When I graduated in 1996, I had to give an upper-class area as my address to get an interview. Many families move to wealthier areas when looking for rishta for their children. It is hard to get a job and even harder to get a rishta if you live in a low-status neighbourhood.
Decolonising urban planning can address these issues if we reflect on and dismantle the colonial institutional structure, outdated urban policies, and ad hoc funding mechanisms. What do colonising and decolonising mean in the context of urban planning?
Colonisation is the process of one group or one school of thought imposing their ideas about the world on another group. In the context of British India, European ideas about society, cities, and land were imposed on Indians and Pakistanis. Decolonisation is the process of removing these impositions, for which we need to understand how colonisation has impacted people in Pakistani cities.
Let me share my story as an example. My life revolved around playing with friends on the street, eating in their homes and many other interactions with neighbours, friends and relatives. As a child, I did not know the exact family links with the Bajies and Bhaijan living in our street, but my dreams were their dreams and my success was their success. This early experience of a caring and sharing community has helped define who I am today. Therefore, although I have lived overseas for nearly 25 years, I know I have an extended family that is not limited to one city in Pakistan, and all are welcome socially and professionally.
In contrast, my immediate family lived in master-planned gated communities, which are diverse, and predominantly rich or upper-middle class and educated communities reside there to have a "quality lifestyle" and status. These areas are planned according to modern town planning principles but demand traditional cultural norms to be sacrificed and modern norms to be learned. It is not normal to know, eat with or play with one's neighbours. Such modern urban planning principles have disregarded traditional Pakistani culture and have promoted individualism and individual success, sometimes at other people's expense.
These planned housing schemes were developed on the outskirts of cities where land was occupied under the Land Acquisition Act 1894. This Act allowed the state to acquire land for "public interest", a cruel and unjust law that considered elite interests as public interests. The government took local people's land and farms in the name of urban development for little or no compensation. Although this legislation was prepared and used by the British for 53 years, we have used it for the last 75 years to provide bungalow-style houses for the elite.
Modern planned housing schemes, even in Karachi, Lahore, and Peshawar, are also at the mercy of monsoon rains. This is because natural streams and creeks have been piped as per scientific and engineering knowledge. Whenever it rains, there is nowhere for the water to go, and the roads become water channels. This piping seemingly small but impactful act of colonisation continues to affect our people in the climate change era. Decolonising will protect our homes from heavy rain through using indigenous knowledge and restoring our landscape. Knowing about these institutional structures, legislation, policies, and practices are an act of decolonisation. It helps us to understand how our cities got here and what we can do next.
Worldwide, cities address decolonisation by two approaches: the techno-rational approach and the change agent approach. The first focuses on technology-centric learning and uses data, computer modelling and AI to understand the strengths and weaknesses of policies, regulations, and planning. However, the other approach focuses on social and environmental justice and building sustainable communities. Both have some strengths and weaknesses, but the second has the potential to decolonise urban planning in Pakistani cities. It prioritises the local ethics of care, an emphasis on "we" instead of "I", and the interconnectedness of the planet, alongside tools for developing emotional and relational intelligence; co-designing and co-facilitating processes; and trust-building skills, which are urgently needed.
Decolonisation is a continuous fight to preserve our society, the way we want to live in our cities, and the environment. We want cities where our grandchildren can live in harmony with people and nature. For this, we need to influence policy and decision-makers with better civic sense and activism to achieve better urban planning outcomes that are inclusive of our own worldview.
Published in The Express Tribune, September 1st, 2022.
Like Opinion & Editorial on Facebook, follow @ETOpEd on Twitter to receive all updates on all our daily pieces.
COMMENTS
Comments are moderated and generally will be posted if they are on-topic and not abusive.
For more information, please see our Comments FAQ