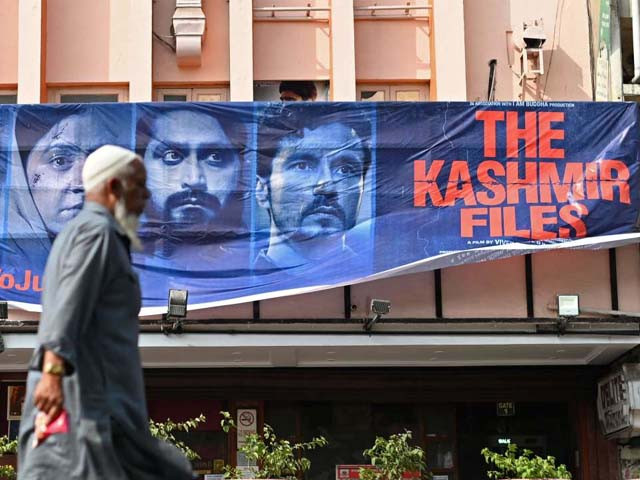 ---
This year, the Indian film The Kashmir Files made quite a ruckus. The controversial film which garnered intense support from Indian PM Narendra Modi and BJP continued to heavily express anti-Muslim sentiment and propagate hate culture in India, inciting acts of unnecessary violence.
Now, the film was reportedly in the running for the country's Oscar submission - a move which has been opposed by several filmmakers. The film was named alongside RRR, which was also considered to be another option for next year's Oscars Foreign Film category.
It all began when the Gangs of Wasseypur director said that RRR should be nominated as India's official submission to the Oscars in the best foreign feature film award category while adding he hopes "it's not The Kashmir Files".
Later, a Canadian director, Dylan Mohan Gray, said that the Vivek Agnihotri film will be an embarrassment if sent to the Oscars. Gray took to his Twitter handle and wrote, "Yeah, actually it's (hatemongering, revisionist) garbage of no artistic merit and will be a further embarrassment to India if 'selected' by the 'neutral' board."
He added, "Anurag Kashyap is just trying to preserve what's left of the country's good name." Gray then shared, "Though RRR is also vile and sadistic, so not much of a step up."
Vivek Agnihotri, The Kashmir Files director responded to Kashyap's statement on Twitter saying, "He is running a campaign against The Kashmir Files Oscars submission."
Speaking about the matter with India TV, Indian filmmaker Anurag Kashyap, while slamming the idea of The Kashmir Files being submitted as India's choice for the Oscars, said, "Vivek Agnihotri wanted attention and he got it."
Kashyap added, "The statement was made in jest. The discussion was about RRR and Oscars and how the movie is being loved in Hollywood. RRR has bagged 3 nominations for Saturn Awards, which no Indian film has ever got. Vivek skipped over an 80-minute interview and tweeted about the part about The Kashmir Files because he has an attention problem. He wants a lot of attention. He thinks he has achieved a lot. Nothing of this sort has happened with him ever in his life. The Kashmir Files has given a lot to him. Still, his hunger is not subsiding. And for that, he can abuse me as much as he wants."
Agnihotri, who has defended his propaganda film through and through shared that Hindi film fraternity and critics are running a campaign against his latest offering. "They are still running a campaign against The Kashmir Files Oscars submission," Agnihotri said.
"It is a very serious topic and I take it very seriously. According to me, Boycott is an anger of the audience due to the disconnect of the Indian middle-class people with the producers and the stars because of their arrogance," he added.
Have something to add to the story? Share it in the comments below.