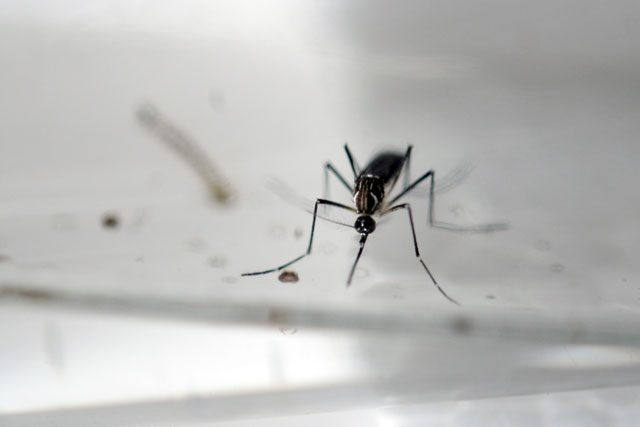 ---
KARACHI:
Water-borne and mosquito-borne diseases have broken out in the city after heavy rains this monsoon season and experts blame health and municipal authorities for not taking timely preventive measures. They believe timely action following the rains could have easily stopped the city from becoming a breeding ground for these epidemics.
According to the statistics of Sindh's Health Department, 1,131 cases of dengue fever have surfaced in the province so far this month. Of them, 1,074 are from Karachi alone. At least fifteen patients are reported at Jinnah Hospital daily, while the Civil Hospital is receiving 70 to 80 dengue
patients on a daily basis, sources added.
Approximately, 40 to 45 malaria patients are reported at the Civil Hospital on a daily basis. Similarly, 10 to 15 cases of dengue and malaria are being reported in the Emergency Department and eight to 10 in the OPD of Abbasi Shaheed Hospital on a daily basis. Among the water-borne ailments, diarrhoea is on top of the list as it has afflicted 90,376 children less than five years of age in Sindh so far this month, while the number of patients above five years has been 93,025.
The Civil Hospital receives 40 to 45 cases of diarrhoea on a daily basis, while daily the caseload of diarrhoea and cholera at Abbasi Shaheed
Hospital is 15 to 20. The Jinnah Hospital has treated 1,178 patients with this ailment so far this month.
In the month of August, 8,050 children under five years of age were infected with dysentery across the province, while the number of patients above five years was 10,383, according to official figures. The daily caseload at the Civil Hospital is eight to10. Typhoid has also been on the rise as daily eight to10 cases are being reported at various hospitals in the city.
The staggering rise in the cases of dengue, malaria, diarrhoea, cholera, dysentery, and typhoid has caused fear among people who said that the buzz of mosquitos has become a sound of terror for them.