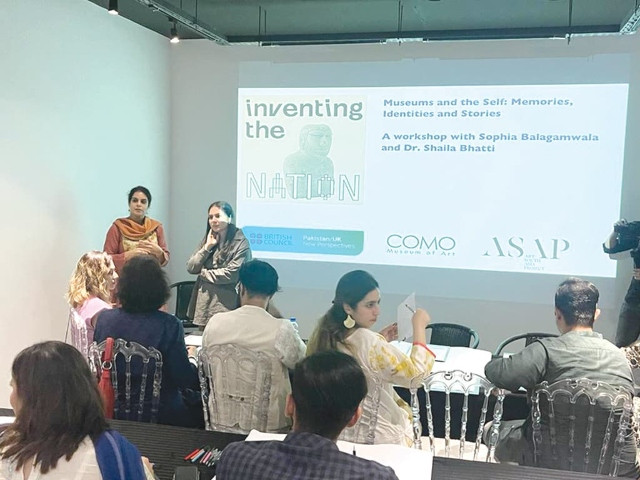 ---
LAHORE:
British Council has partnered with the Art South Asia Project (ASAP) and COMO Museum for a day-long symposium titled 'Mastering Art and Research in Pakistan' as part of its Pakistan/UK: New Perspectives Season, marking the 75th anniversary of Pakistan.
The event aimed to facilitate three research and professional development projects between Pakistan and the United Kingdom in 2022. The symposium consisted of three workshops and a panel discussion by project leaders at the COMO Museum in Lahore.
New Perspectives showcases the cultural wealth and contemporary creativity of both countries, facilitating professional collaboration for culture, creative and education sectors, with a focus on a shared future through building lasting partnerships.
The three workshops were on 'Challenges of Research' by Dr Samina Iqbal and Professor Salima Hashmi, 'Museums and the Self: Memories, Identities and Stories' by Sophia Balagamwala and Dr Shaila Bhatti, and 'ASAP presents Art Murmur: Professional Development in the Visual Arts' by Ambereen Siddiqui.
Following the workshops, a panel discussion was organised on 'From Art School to Research: A Guide Towards Navigating Through the Arts'.
Published in The Express Tribune, August 30th, 2022.