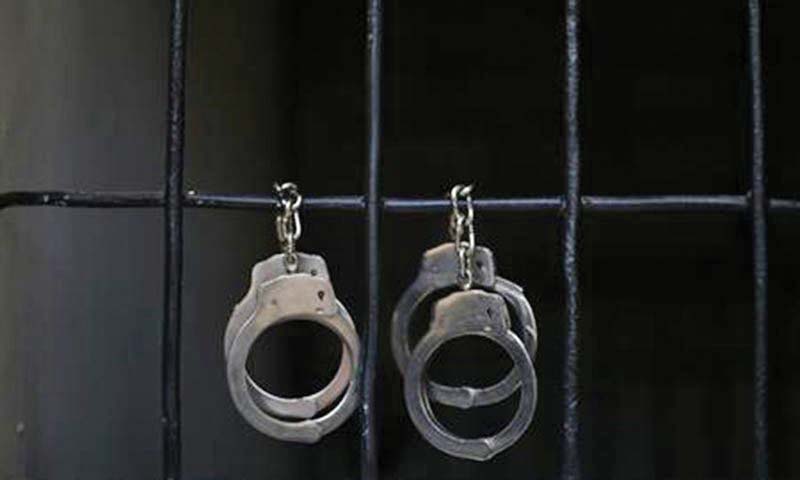 ---
KARACHI:
After an eight months long manhunt, the Malir Cantt police have arrested a suspect involved in the gruesome murder of a teenager
over a monetary issue.
The Malir Cantt. Investigation Police arrested the accused, Ghazi Akbar, during a raid within the limits of Boat Basin police station on the night between Saturday and Sunday, according to SSP District Malir Arib Mehar.
The accused and his other accomplices allegedly kidnapped and killed 17-year-old Najaf Baloch, alias Najeeb Baloch, on January 4, 2022, and dumped his body into the sea.
Ghazi Akbar is the nephew of the main accused, Ghulam Nabi. Another accused, Sher Ali, has already been arrested. The main accused, his son Shahrukh, and nephew Asal Khan are still at large. Ghazi Akbar is being interrogated about his absconding accomplices.
Najaf Baloch, a matric student and the only son of his parents, was abducted from Malir Cantt on January 4. Najaf had given Rs5 million to Ghulam Nabi for investment. The suspects allegedly kidnapped Najaf after he demanded the return of his money.
The youth's body was found in the sea near Marina Club on January 17. A murder case was registered on January 8 at the Malir Cantt police station on the complaint of the victim's sister Amna Rabbani, who said in her statement that she is a resident of Quaid-e-Azam Square, Malir Cantt.
She said that her brother, who had been friends with two brothers Umar and Shahrukh for five to six years, lived in Phase-I of Malir Cantt. "The two brothers often visited our house with my brother," she said. "On January 4, Shahrukh called my brother at around 12 p.m. and after sometimes he came to pick up my brother in his car," she further stated.
"This was the last time I saw my brother alive," she said.