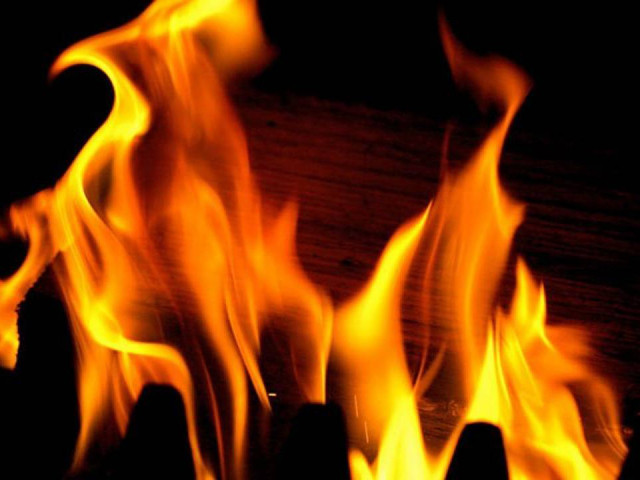 ---
KARACHI:
A fire broke out at a shoe factory in the Korangi Industrial Area on Sunday, reducing to ashes hundreds of thousands of rupees worth of shoes in its warehouse on the ground floor. However, firefighters managed to put out the fire before it could spread to other parts of the factory.
The incident was reported to the Fire Brigade on time, which immediately sent five fire tenders to the site to extinguish the blaze. It took the fire tenders and their crew about two and half hours to contain the fire before bringing it under control, according to officials.
The factory is ground plus two storeys. The fire started on the ground floor and started engulfing the upper floors as well. But the timely action of the firefighters saved the day as they contained it to the ground floor only.
Manufactured shoes worth hundreds of thousands of rupees were destroyed, but millions of rupees worth of machineries and other equipment were saved. The factory manufactures shoes for export.
Fire Brigade officials said that it was not immediately known what caused the fire.
In another incident, a fire broke out at a private hospital in the Paposh area near the Matric Board Office. Fire Brigade officials said that they sent a fire tender which brought the blaze under control with little effort. There was no loss of life in both the incidents.