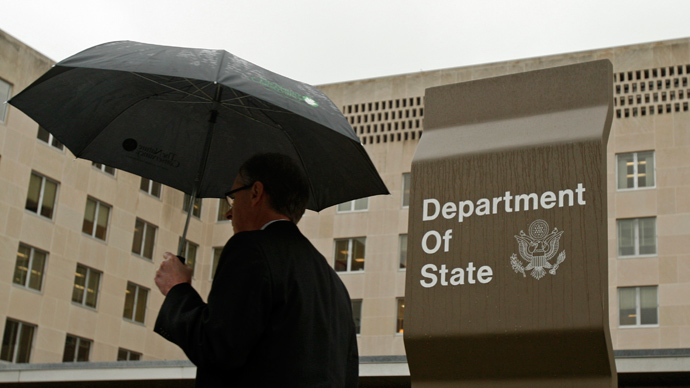 ---
WASHINGTON DC:
The United States said it was "saddened" by the floods in Pakistan as the country reeled from the most devastating floods in decades.
The United States Department of State also expressed concern over the deadly floods in Pakistan that have claimed the lives of more than 900 people.
In a tweet, Deputy Spokesperson of the US Department of State Vedant Patel said the United States was "saddened" by the devastating floods in Pakistan and further offered assistance to the flood victims.
Extremely saddened by the devastating floods in Pakistan. The United States extends our heartfelt condolences and assistance to those affected. We stand with Pakistan at this challenging time and commit to building climate resilience in Pakistan and globally.

— Vedant Patel (@StateDeputySpox) August 26, 2022
He also stated the United States stands with Pakistan at this challenging time and further stressed "building climate resilience all over the world."
Read: Under the open sky, all they need is tent
Chinese companies donate
Chinese companies operating in Pakistan on Saturday made a donation to flood relief efforts. The PRC's consul general in Karachi, Li Bijian, said Beijing "stands with Pakistan" to overcome the disastrous floods.
He added that Chinese companies in Pakistan have donated Rs15 million for flood relief.
The recent heavy monsoon rains and subsequent floods killed more than 900 people and injured nearly 1,300 others, creating a "humanitarian crisis" in the country.
The government issued an appeal to the nation to donate money to the Prime Minister Relief Fund.
According to a report released by the National Disaster Management Authority (NDMA) 3 million people across 116 out of 160 districts of the country were affected because of the devastating rains.
The report added that 413,000 houses were damaged, crops over 2 million acres were destroyed, 707,000 cattle perished, and 2,886 kilometres of highways and 129 bridges were totally or partially damaged.
Read: PMD predicts more rain across country, warns of urban flooding
This year, the monsoon rains broke the record for 30 years. Against the average annual rainfall during the last three decades – 128 millimetres– this year the country received 340 mm of rain. The NDMA said this monsoon brought 166% more rains than the 30-year average.