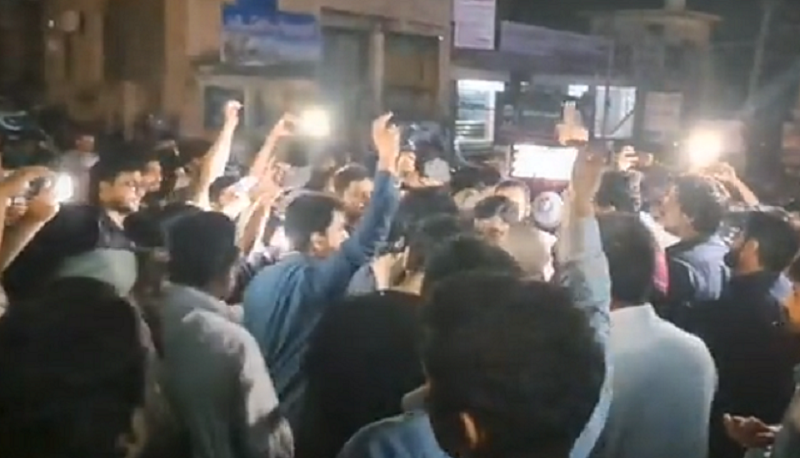 ---
ISLAMABAD:
The Islamabad police on Friday denied reports of withdrawing security for PTI chairman and deposed premier Imran Khan.
They added that 77 police personnel, headed by an SP, were deployed for the PTI chief's security at his Bani Gala residence.
The police said that if needed, cops from other provinces could also be summoned for the ex-premier.
They added that normally they provided five cops to a former prime minister but they had made an exception in Imran's case, providing him with 77 police personnel.
In addition, they said eight policemen were deployed for Imran's security by Gilgit-Baltistan.
It was earlier reported that the interior ministry had directed the home secretaries and police chiefs of Khyber-Pakhtunkhwa and G-B to withdraw the security deployed at Imran's residence.
It was purportedly made clear to both of the governments that the Centre had a process for summoning police personnel from other parts of the country to Islamabad.
It had allegedly added that only the federal government could take this step.
The interior ministry had allegedly described the presence of police personnel outside the Bani Gala residence as "illegal".
An urgent official letter was purportedly sent to the home secretaries and IGPs of the two governments in the light of the recommendations of the Threat Assessment Committee of the interior ministry.
They were allegedly ordered that based on their personal decision, they were not authorised to take such an action in Islamabad Capital Territory (ICT).
When the federal government requires the services of police personnel of the provinces, they have to reach Islamabad and perform duties under the commanding officer of the Islamabad police.
Therefore, there is a risk of clashes between the federal and provincial police personnel.
The home secretaries and IGPs of the two governments would allegedly face departmental action for not adhering to the rules and ignoring the recommendations of the Threat Assessment Committee of the interior ministry.
In May this year, Imran was provided with "foolproof security" by the interior ministry after Prime Minister Shehbaz Sharif directed Interior Minister Rana Sanaullah to boost the PTI chief's security amid alleged threats to his life.
In a statement, the spokesperson for the interior ministry had said at least 94 security personnel, including 22 Islamabad policemen, had been deployed at Bani Gala.
Similarly, 36 policemen from K-P and six cops from G-B had been deployed to protect the former premier.
In addition, private security companies, Askari and SMS, had also stationed 35 security guards to protect Imran's residence.