 ---
He's got the moves, he's got the wit and he always has a surprise or two tucked under his sleeve. Hasan Rizvi is a name that needs no introduction in the PR world. He is the CEO of Body Beat PR which he built from scratch; and the company has been doing wonders ever since its launch. He's also a choreographer and watching him dance is a sight for sore eyes. We decided to get chatting with the PR mogul to get to know him a little more, and here's what he had to say!
From dance visionary, musical director, actor, and choreographer to a PR mogul which field do you enjoy the most?
• PR is without a doubt what I enjoy the most as it gives me creative freedom to explore so many ideas and possibilities. However, dancing is something that gives me joy and, as a matter of fact, I have been thinking of getting back to it for fun so let's see.
What inspired you to enter the media and public relations industry?
• Sometimes you are pulled into situations which you never realise were meant for you. Just like that, PR literally fell into my lap unexpectedly when we were doing a launch event for Pepsi and Burger King. They asked us to do the PR as well and even though I had zero experience I said yes. I pulled some strings, made some calls, got a few celebrities on board and to my surprise the event just exploded, in a good way of course! I feel here, like for the rest of my life, God was showing me a direction and I followed.
What do you enjoy most about the work that you do?
• The diversity. People may not know it, but marketing has a multitude of aspects that are quite challenging yet fun for me. There is a bit of math so you can do the right assessments and calculations, the psychology of planning and understanding for maximum impact and engagement. Of course, my favourite is the creative element that keeps evolving which keeps everything fresh and interesting for me. All this is like the caffeine that fuels me, and it keeps me going!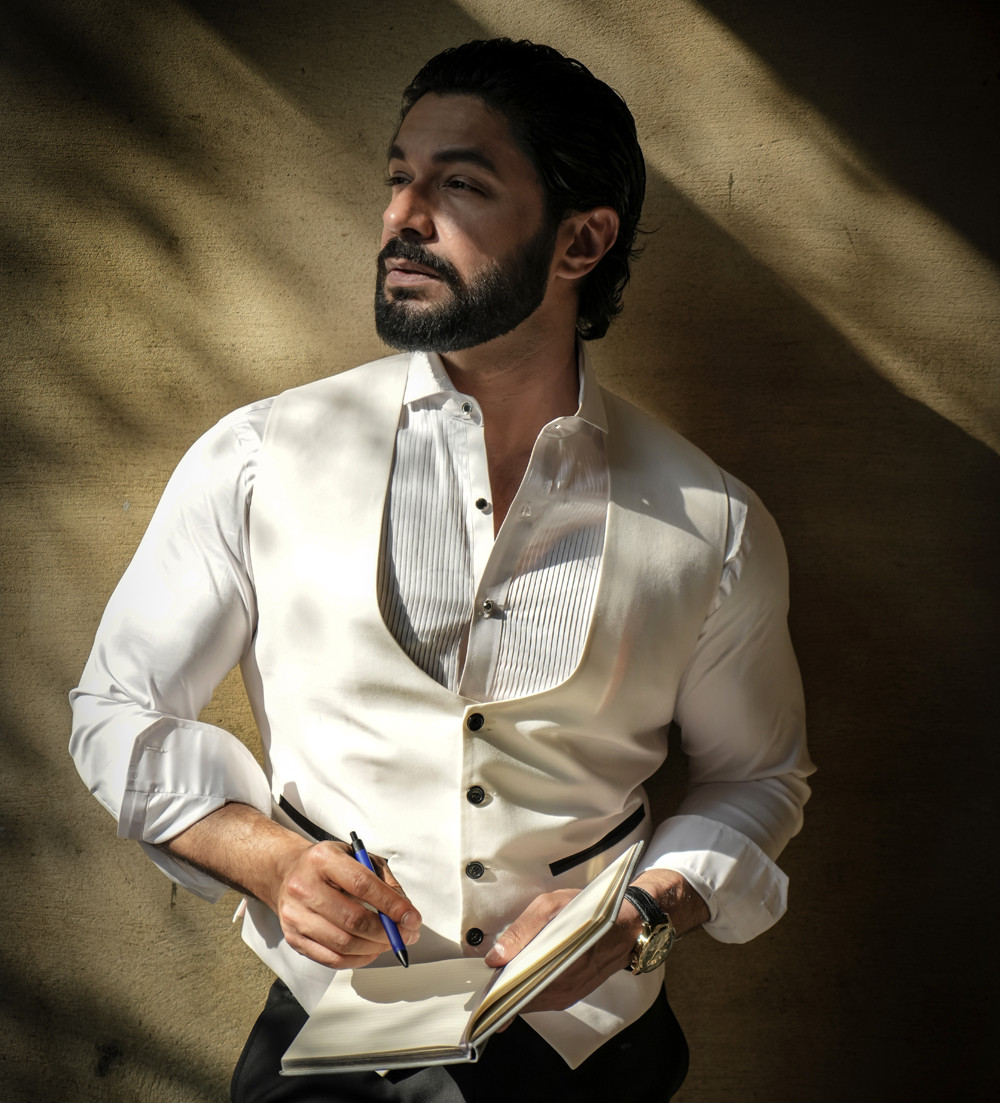 What have been some obstacles that you overcame that made you the man that you are today?
• Well, I feel that every field has a learning curve. We all make mistakes but the more we learn from them the better we become, we grow and it's like a journey that we are all part of. Yes, there have been many obstacles that have come my way, but, as a wise man once told me "Anything that pulls you back is not worth giving attention to." So, I just focus on the positives and that works.
How has the PR industry changed in the last decade?
• Not just PR but the world is constantly evolving. It has gone more digital and there has also been an influx of amazing talent and influencers since the pandemic began. The platforms as well are progressing and offering more like Snack Video, YouTube, LinkedIn, and Snapchat, everyone is in this side by side, and the possibilities have expanded. Other than digital, the television culture of Pakistan is still thriving and here to stay for another 20 years and that plays a role in PR as well.
What is your office culture like?
• A home away from home. We have a casual, flexible environment where we try to make everything exciting and fun. There is no boss culture here. Everyone is supportive, like a family so if someone is in need, others have their back, sort of like siblings. The ideology we have helps each individual grow as we have a no-firing concept. We give options for seeking opportunities within the organisation. For instance, if someone may not be doing well in the media department but has a good understanding of strategy, we give them that option rather than saying okay bye. Everyone is a diamond in the rough, they shine somewhere so you just need to see where they can be the brightest and place them there.
What are some key qualities a successful PR professional should have?
• Need to be hardworking, adaptable, and definitely creative because that is an important element. Should be able to work under pressure and be a good problem solver as that is something that is always required in this field.
What advice do you have for recent PR graduates or professionals interested in breaking into the PR industry?
• Experience, experience, experience! Unfortunately, in Pakistan we don't have professional training in PR and hands-on experience is the best way to learn. So, get an internship or a job in a PR agency because nothing will teach you like an on-ground experience.
Who are some people who inspire you and why?
• I don't think there is any particular person I can name because anything can inspire you. I get inspired by writers, artists, entrepreneurs, and startups; the inspiration is all around you. Keep your eyes open because the more you get inspired the more driven you are!
What can we be on the lookout for from you for the rest of the year and leading to the new year?
• We have some amazing campaigns lined up just like the recent Oreo Campaign we did celebrating 75 years of Pakistan. I mean Oreo changing its design after 100 years is on its own the biggest PR news. We have tons of fun campaigns and collaborations lined up and we will be working with great teams and talent. So, stay tuned, this year and even next, because we are also expanding and that is something I am most excited about!
What do you want your legacy to look like?
• I would like to be remembered as a visionary and a kind person.
COMMENTS
Comments are moderated and generally will be posted if they are on-topic and not abusive.
For more information, please see our Comments FAQ