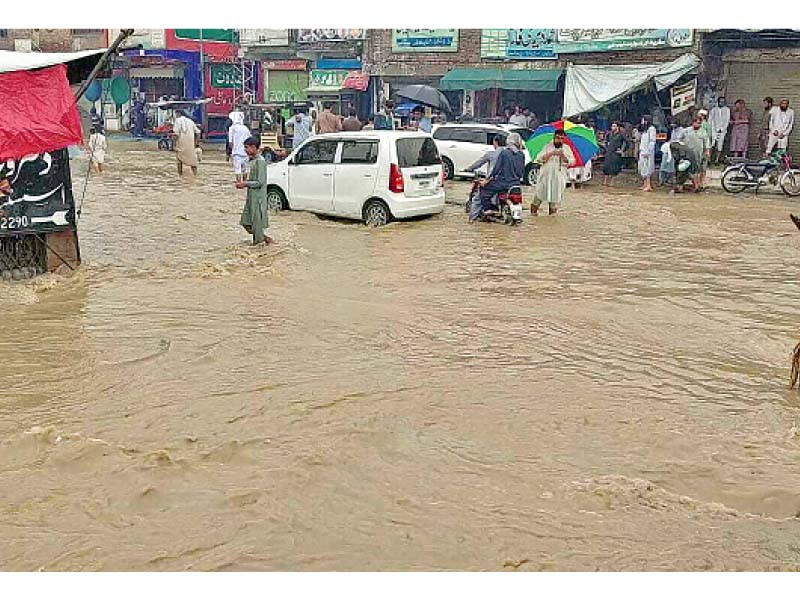 ---
RAWALPINDI:
Federal Secretary Communications and National Highway Authority (NHA) Chairman Captain (retd) Muhammad Khurram Agha on the special instructions of Federal Minister of Communications Asad Mahmood is personally supervising the work of road infrastructure maintenance across the country.
According to the statement issued by the NHA spokesperson, due to rain and flooding between Bahrain and Kalam, the necessary machinery was brought to the site to restore traffic on N-95. It added that N-95 was then cleared and opened for traffic between Garam Chashma and Shah Salim in Upper Chitral.
The statement also mentioned that the floodwater level near Rojhan on the Indus Highway ranged from six inches to a foot, however, traffic was restored on N-25's Lunda Bridge near Athal city after the water level receded. N-25 from Karachi to Quetta was opened for all types of traffic, it added.
The spokesperson requested the passengers in flood-affected areas to avoid unnecessary travel. NHA members Naveed Iqbal Wahla, Shahid Ehsanullah and Murshid Amin Khattak are engaged in road maintenance, it revealed.
Karakoram Highway
The spokesperson said the Karakoram Highway has been closed for two-way traffic near Mata Banda due to a massive landslide and mudflow.
The statement mentioned that it's raining from Thakot to Dasu and the work of clearing the road will be started when the rain stops. Traffic was stopped due to the high water level in Achar Nala and rain in the surrounding areas, it added.
"Traffic will be restored when water level in the canal decreases," it further said.
The NHA spokesperson said that the federal communications minister is directly monitoring the entire situation.
Swat Expressway
The Swat Expressway has been partially closed at Palai due to landslides and the traffic coming in from Islamabad and Peshawar is being diverted by the motorway police.
The traffic coming in from Swat is being stopped at Chakdara.
Further, the authorities are cleaning the roads and the public has been requested to avoid unnecessary travel due to inclement weather.
According to the motorway police spokesperson, they can be contacted at Helpline 130 by citizens before starting their journey or if they need any assistance.
COMMENTS
Comments are moderated and generally will be posted if they are on-topic and not abusive.
For more information, please see our Comments FAQ