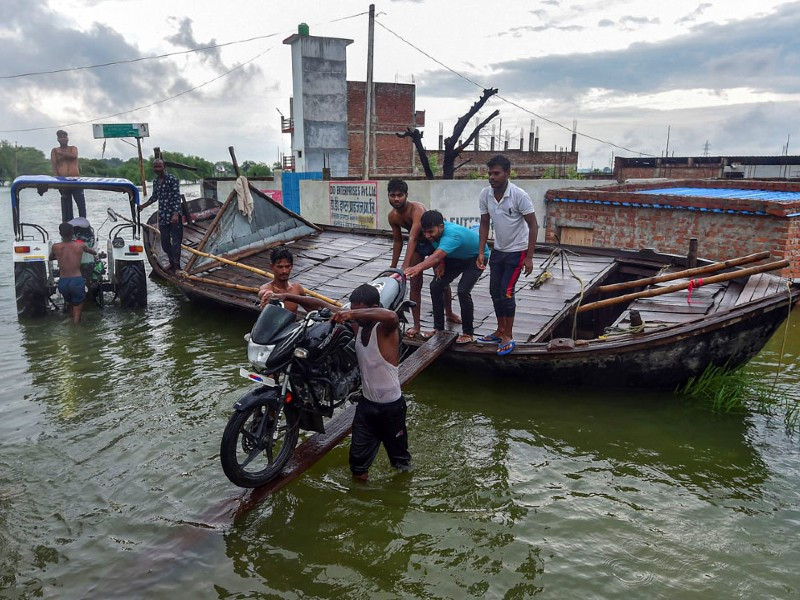 ---
ISLAMABAD:
The country's major reservoirs have reached their full capacity as some of the rivers witnessed medium-to-high floods following the countrywide rainfalls that fed the dams and rivers.
According to Water & Power Development Authority (WAPDA) spokesperson, the water level in River Indus at Tarbela Dam was 1550 feet, which was 152 feet higher than its dead level of 1,398 feet. Water inflow in the dam was recorded 224, 700 cusecs and outflow 224, 700 cusecs.
The water level in River Jhelum at Mangla Dam was 1178.45 feet, which was 128.45 feet higher than its dead level of 1,050 feet. The inflow and outflow of water were recorded at 25, 438 cusecs and 10,000 cusecs respectively.
The release of water at Kalabagh, Taunsa and Sukkur was recorded at 266, 373, 445, 360 and 559, 816 cusecs respectively.
Similarly, from River Kabul, a total of 81, 900 cusecs of water was released at Nowshera and 37, 672 cusecs of water were released from River Chenab at Marala.
Meanwhile, the Indus River System Authority (IRSA) also released 381, 670 cusecs water from various rim stations with an inflow of 397, 108 cusecs.
COMMENTS
Comments are moderated and generally will be posted if they are on-topic and not abusive.
For more information, please see our Comments FAQ