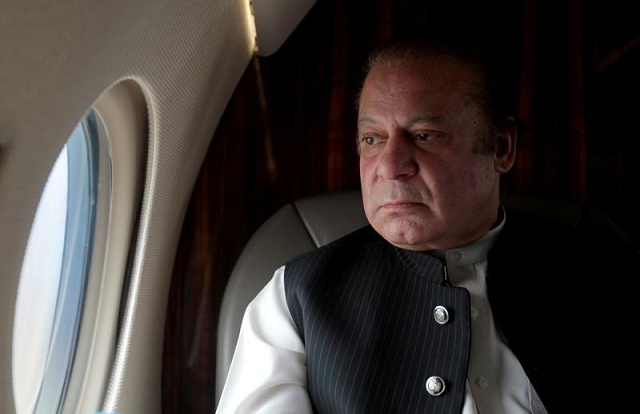 ---
LAHORE:
A mass-contact campaign was the need of the hour for the ruling Pakistan Muslim League-Nawaz (PML-N) in the present situation but to reinvigorate the party's support base, Nawaz Sharif would have to lead from the front, a senior PML-N leader said on Monday.
Talking to The Express Tribune, the PML-N office-bearer said that Maryam Nawaz was indeed very popular in the party's support base but still she was no match for PML-N Quaid Nawaz, who had thrice led the party to form the government.
He said that Nawaz would return to the country "very soon" but could not give a "definite date". He recalled that Nawaz had returned before (after spending several years in exile in Saudi Arabia), knowing that he could be sent behind bars. This time again, he would return, he hoped.
To a question, he admitted that neither there were any plans in the pipeline for a mass-contact drive, nor were there any party preparations for Nawaz's return at any level. However, he added that both the tasks, if the party wanted, could be accomplished within a very short span of time.
The PML-N leader stressed the need for the party to start working on building its narrative as soon as possible. Before entering the canvassing stage, he said, the party needed to have a workable narrative. "Narrative-building is not a difficult task," he added.
"Despite the fact that odds are stacked against us, the PML-N can make an easy comeback by turning the economy around. A few positive developments will change the perception 180 degrees," he said. On the economic front, he said, the party hoped the government would stabilise the economy with foreign loans.
Other PML-N leaders have also talked about the need for chalking out a new narrative to win voters. Several PML-N lawmakers whom The Express Tribune spoke to in the last six days were unaware of Nawaz's return.
COMMENTS
Comments are moderated and generally will be posted if they are on-topic and not abusive.
For more information, please see our Comments FAQ