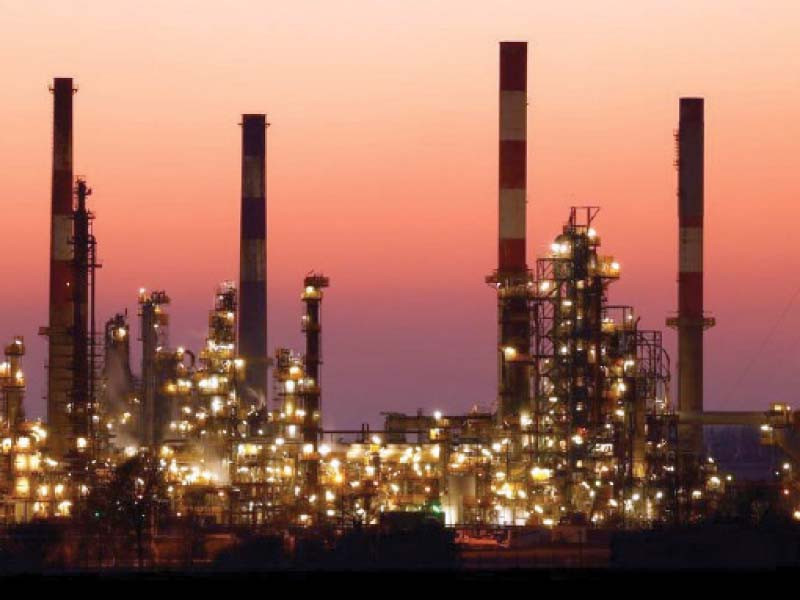 ---
ISLAMABAD:
Oil industry has asked State Bank of Pakistan (SBP) to review the merchant discount rate on fuel purchases being charged by banks through cards that is eating up gross profits of oil marketing companies (OMCs) and dealers.
Banks are currently charging an average 1.5% merchant discount rate (MDR) on fuel purchases through credit cards.
"MDR of 1.5% being charged by banks is eating into gross profits of OMCs and their dealers," Oil Companies Advisory Council (OCAC) said in a letter addressed to the SBP governor.
Industry sources said that banks were getting rich at the cost of OMCs and dealers.
"On every Rs10,000 sale, banks get Rs150 merchant discount rate, of which Rs75 is paid by OMCs and Rs75 by dealers," industry officials said, adding that banks earned over Rs5 billion from OMCs and dealers annually just by providing credit cards to customers.
OCAC is an independent organisation formed by refineries, OMCs and a pipeline company. Its role and objective is to represent the downstream oil industry at various government and non-government forums in matters relating to common interests of its members.
"On behalf of our member companies, we would like to seek your support for review of the MDR being charged by banks on fuel purchases through credit/ debit cards," OCAC said in the letter.
Although the MDR varies across the industry, on an average around 1.5% is being charged by banks at petrol pumps across the country; this cost is being borne by OMCs and their dealers (petrol pump owners/ operators), OCAC said.
It is pertinent to mention that fuel (motor gasoline and diesel) prices, including OMC and dealer margins, are regulated by the government.
The margins are fixed on an absolute basis and are not a percentage of final selling prices.
It is obvious that despite high fuel prices, OMC margins are very low, while businesses in other sectors can pass costs onto customers.
OMCs lack the ability to do so because their margins are regulated. The MDR of 1.5% being charged by banks is therefore eating into the gross profits of OMCs and their dealers, OCAC said.
Published in The Express Tribune, August 24th, 2022.
Like Business on Facebook, follow @TribuneBiz on Twitter to stay informed and join in the conversation.
COMMENTS
Comments are moderated and generally will be posted if they are on-topic and not abusive.
For more information, please see our Comments FAQ