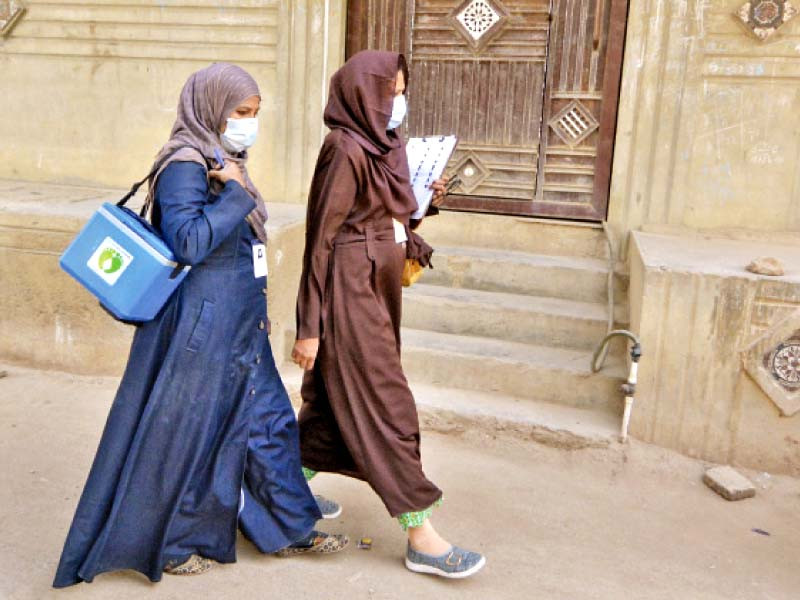 ---
QUETTA:
The Balochistan government has postponed the anti-polio campaign scheduled to begin on August 29 in view of floods triggered by relentless heavy rains.
A five-day drive against the crippling disease was to be held in all 34 districts of the province.
Hameedullah Nasar, the chief of Emergency Operation Cell (EOC) Balochistan said the anti-polio campaign would now commence from September 5.
The campaign was already delayed in Balochistan as the polio vaccination drive was in full swing in all parts of the country. The provincial government has also announced holidays in all educational institutions including higher, primary and middle institutions after heavy rainfall. Floods have also damaged thousands of government-run schools across the province.
Prime Minister Shahbaz Sharif launched the new phase of polio immunisation last Friday which involves 108 districts.
Also read: Pakistan's unfazed vaccinators fight polio against all odds
Pakistan is one of two countries, the other is Afghanistan, where polio still exists and the country remains under a polio-linked travel restriction imposed by the World Health Organisation (WHO).
The UN health agency made it mandatory in 2014 for all those traveling from Pakistan to carry a polio vaccination certificate. The ban has been extended every six months.
Fourteen cases, 13 in the restive North Waziristan tribal region near the Afghanistan border, have been reported from different parts of the country in 2022, according to official statistics.
Last year, one polio case was reported in the South Asian nuclear country compared to 84 in 2020 and 179 in 2019.
COMMENTS
Comments are moderated and generally will be posted if they are on-topic and not abusive.
For more information, please see our Comments FAQ