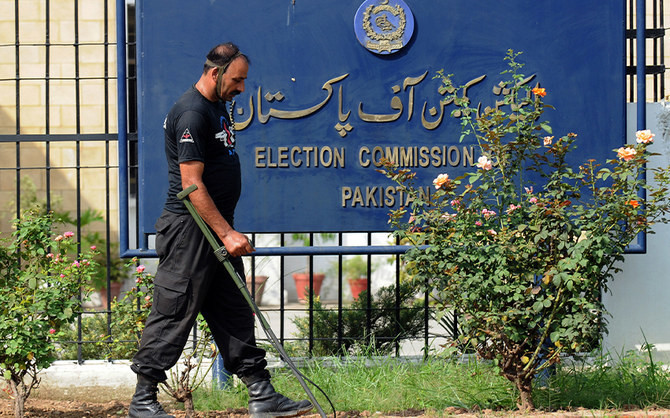 ---
ISLAMABAD:
The Election Commission of Pakistan (ECP) on Monday rejected PTI's plea to grant a three-week time to provide documents in the reference seeking disqualification of party chief Imran Khan for not sharing details of Toshakhana gifts, directing it to submit the same within a week.
PTI chief Imran Khan's counsel Barrister Gohar appeared before the ECP on Monday as a five-member commission headed by the Chief Election Commissioner (CEC) Sikandar Sultan Raja heard the reference.
Barrister Khalid Ishaq appeared before the bench on behalf of the coalition government while petitioner Mohsin Nawaz Ranjha represented PML-N.
At the outset of the hearing, the PTI counsel insisted that the party needed at least three weeks to gather and furnish the documents relating to the declaration of assets.
"We are reviewing whether someone has declared iPhone and watches in his assets declaration or not," the counsel told the bench.
He further explained that since the ECP had to wrap up the case in three months, the party would rather submit its answer in tandem with another in a similar reference seeking Imran's disqualification.
At this, the CEC remarked that the PTI would nonetheless still have the documents disclosed in the ECP's report.
However, Barrister Gohar Khan contended that PML-N's petitioner Mohsin Nawaz Ranjha should also submit the statements pertaining to his party's declaration of assets.
Chiming in, the petitioner replied that the failure of other parties to disclose their assets did not provide Imran Khan "a licence to his assets".
The hearing was then adjourned until August 29.
COMMENTS
Comments are moderated and generally will be posted if they are on-topic and not abusive.
For more information, please see our Comments FAQ