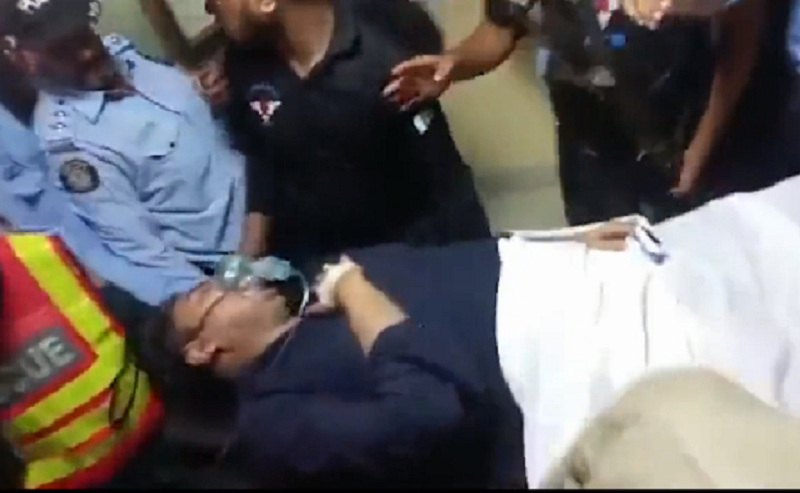 ---
LAHORE:
PPP Information Secretary Faisal Kareem Kundi has said that the only way to put an end to the "unfortunate culture of lampooning sufferings of each other" was to put heads together in order to sketch out basic rules of the game, instead of seeking blessings from the 'powers that be'.
Speaking to The Express Tribune, Kundi deplored that political rivals find in the sufferings of their opponents a legitimate fodder for jokes, regretting that even the most serious illnesses were treated with facetious remarks for political points scoring.
"All political parties have been on the receiving end of this unfortunate practice. The only way is for PTI to sit with their counterparts and agree to a roadmap for revival of democratic values," the PPP leader emphasised.
The PTI, he suggested, should now alight from its "high horse" and come to grips with the ground reality. PTI chief Imran Khan should let go of his "stubbornness" for the good of the nation and take a pragmatic decision.
Regarding allegations of severe torture meted out to PTI leader Shehbaz Gill, Kundi said PPP was and is against violence and condemns if Gill was indeed subjected to any degree of violence as was being speculated on social media.
He said that if the picture that is circulating on media was correct or even otherwise if Gill was inflicted any kind of torture, mental or physical, PPP will be the first to condemn it, unequivocally. He said that Gill's episode should serve as a lesson for those who think of themselves as holy cows in politics.
COMMENTS
Comments are moderated and generally will be posted if they are on-topic and not abusive.
For more information, please see our Comments FAQ