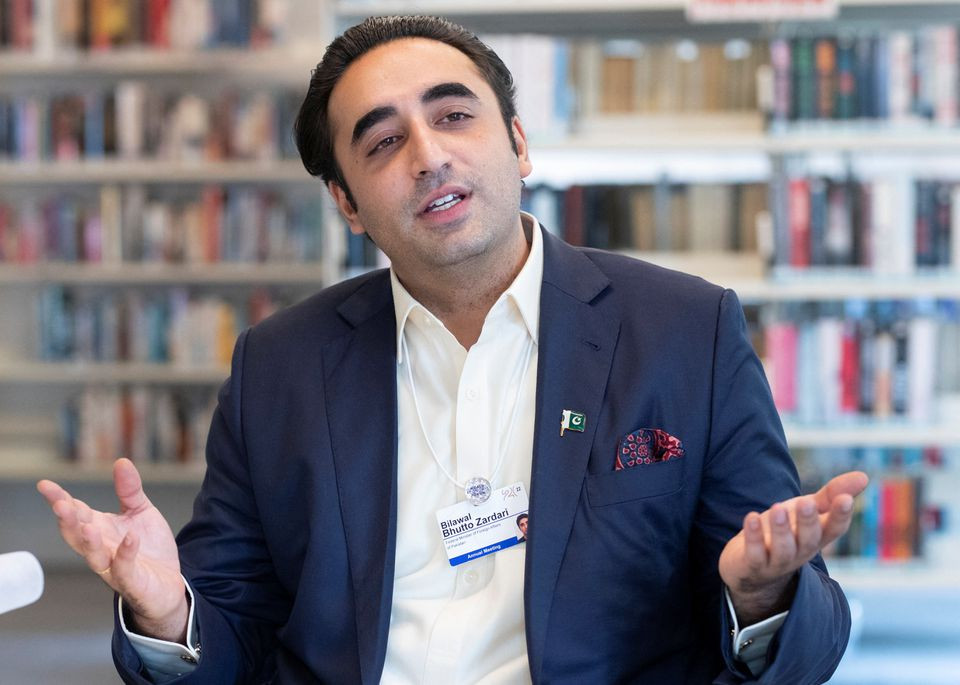 ---
ISLAMABAD:
Foreign Minister Bilawal Bhutto Zardari will embark on a European diplomatic tour as part of a renewed push to seek deeper cooperation with a 27-member bloc, one of the largest trading partners of Pakistan.
The Foreign Office said Bilawal would visit Germany, Denmark, Sweden and Norway from 22 to 26 August at the invitation of his counterparts. Since assuming office in April earlier this year, these would be the foreign minister's first visit to Europe.
The statement said besides consolidating and expanding bilateral cooperation with these important partners, the visits will provide a valuable opportunity to further strengthen Pakistan's engagement with Europe and to share Pakistan's perspective on regional and global issues.
In addition to meeting his respective counterparts in Berlin, Copenhagen, Stockholm and Oslo, the foreign minister would hold meetings with other dignitaries and interact with the media.
"The focus of the visits would be on further deepening and broadening Pakistan's economic engagement with these key export destinations and identifying more opportunities for our people. The foreign minister is also scheduled to sign a 'Green Framework Engagement' agreement with Denmark, focusing on Climate Change Cooperation, a priority area of the government," the statement added.
It said Pakistan had long-standing, multi-dimensional relations with Germany, Denmark, Sweden, and Norway. "These countries are home to sizeable Pakistani communities, are important destinations for our students to pursue higher education, and have significant investment ties with Pakistan."
The foreign minister's visits will impart further impetus to Pakistan's multi-faceted engagement with these countries.
European Union is one of the largest trading partners of Pakistan as the bloc's generalized system of preferences scheme gives Pakistani goods preferential treatment.
The GSP+ provides wide-ranging tariff preferences for imports to the EU from vulnerable developing countries to support poverty eradication, sustainable development and their participation in the global economy as well as reinforce good governance.
Eligible countries like Pakistan can export goods to the EU market at zero duties for 66% of tariff lines. This preferential status is conditional on GSP+ countries demonstrating tangible progress on the implementation of 27 international conventions on human and labour rights, environmental protection, climate change and good governance.
The European Single Market, with over 440 million consumers, is Pakistan's most important destination. Pakistan exports worth EUR 5.4 billion (approx. PKR 1.2 trillion), namely garments, bedlinen, terry towels, hosiery, leather, sports and surgical goods.
Apart from Pakistan, the EU currently unilaterally grants GSP+ tariff concessions to Bolivia, Cabo Verde, Kyrgyzstan, Mongolia, the Philippines, Sri Lanka and Uzbekistan. The current GSP framework is coming to an end in December 2023.
The legislative process on its successor for 2024-2033 is ongoing.
COMMENTS
Comments are moderated and generally will be posted if they are on-topic and not abusive.
For more information, please see our Comments FAQ