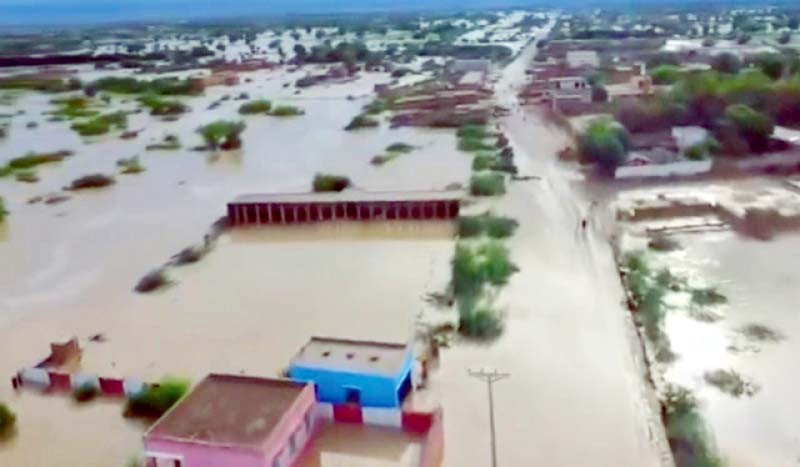 ---
KARACHI:
Federal Minister for Poverty Alleviation and Social Safety, Shazia Marri has said that the federal government has launched Rs37.2 billion flood relief cash programme. Under the programme Rs25,000 cash assistance will be extended to 1.5 million flood and rain affected families in the country, particularly in Balochistan where hundreds died and infrastructure was damaged the most by floods amid heavy monsoon rains.
Addressing a press conference in Karachi on Saturday she said that the data of flood and rain damages will be collected and then cash assistance would be provided through Benazir Income Support Programme.
Shazia Marri said that Balochistan has been the most affected by the recent rains and floods while many districts of Sindh have also been severely hit by the recent rains.
Marri added that extraordinary rains caused widespread devastation in Khyber Pakhtunkhwa and other areas of the country while more than 650 people have lost their lives and Rs1 million as compensation would also be given to the heirs of those who lost their lives in the rains.
She said, "We should help the flood and rain victims together and the government is trying to reach to every flood affected person. Philanthropists should also come forward and help the flood and rain affected people."
She further mentioned, "Climate change is a reality and the government is working and making plans on this issue.
More than 25 districts of the Balochistan have been severely affected due to recent floods and rains. We are assessing the losses rains have caused across Sindh."
According to the federal minister, Prime Minister Shehbaz Sharif is determined to provide relief and to rehabilitate the flood affected areas.
Published in The Express Tribune, August 21st, 2022.
COMMENTS
Comments are moderated and generally will be posted if they are on-topic and not abusive.
For more information, please see our Comments FAQ