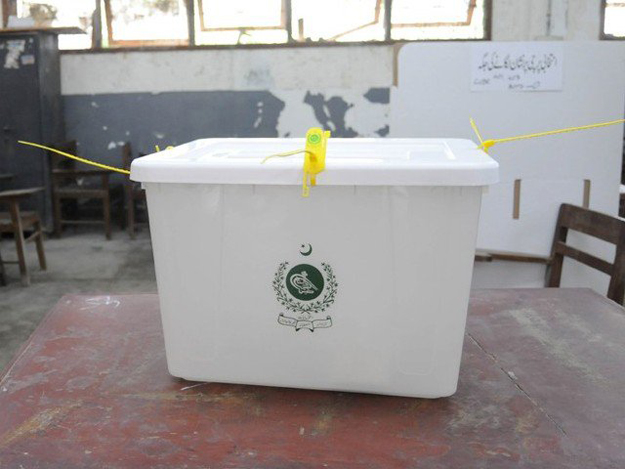 ---
MIRPUR:
Azad Jammu and Kashmir (AJK) Supreme Court on Friday directed the Election Commission of AJK to revisit the schedule of holding the local bodies elections in AJK by extending the time till November 30 year in the "interest of justice".
A full bench of the SC headed by Chief Justice Raja Saeed Akram Khan, with Justice Raza Ali Khan and Justice Khawaja Muhammad Naseem, announced the unanimous decision on the case titled 'Robkar-e-Adalat VS Azad Govt of the State of Jammu & Kashmir', over an application seeking extension in time for conducting the local bodies elections, filed on behalf of the state government. The petitioner had also requested relief which the apex court deemed fit.
Earlier, after seeking instructions from the AJK prime minister and other concerned quarters, the advocate general told the court that it would be convenient for the government to hold the elections in May 2023, however, Advocate Raja Sajjad Ahmed Khan sought time till after the holy month of Ramadan.
The court remarked that the stance taken by the petitioners in the court was against the stance they took in their application.
After hearing the arguments, the court decided that keeping in view the new developments, in the interest of justice, they were extending the date till November 30.
It directed the election commission to revisit the schedule accordingly.
COMMENTS
Comments are moderated and generally will be posted if they are on-topic and not abusive.
For more information, please see our Comments FAQ