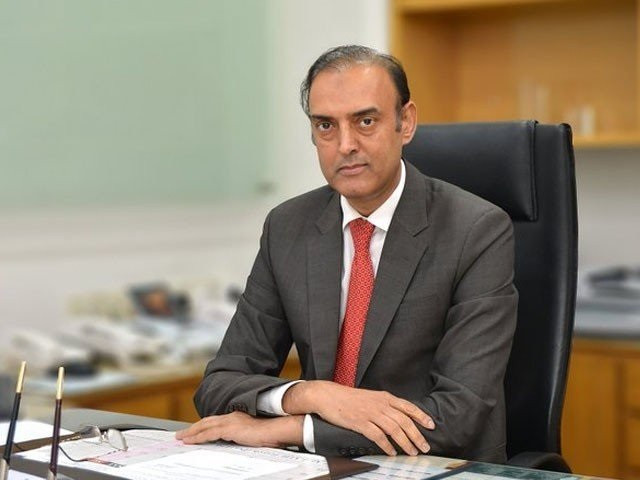 ---
ISLAMABAD:
President Dr Arif Alvi has approved the appointment of Jameel Ahmad as the new governor of the State Bank of Pakistan (SBP). He will serve a five-year term, according to a statement issued by the finance ministry on Friday.
The president accorded approval on the recommendation of Prime Minister Shehbaz Sharif under Article 48(1) of the Constitution and Section 11(A)1 of the SBP Act (1956).
Ahmad had been serving as the deputy governor of the central bank before his promotion.
The SBP had been without a fulltime governor since Raza Baqir's tenure ended in May 2022, after which Murtaza Syed took over as acting governor.
On May 4, it was reported that the senior-most deputy governor of the SBP will steer the central bank till the appointment of a permanent head after the tenure of Baqir, who was appointed the SBP chief by the Pakistan Tehreek-e-Insaf (PTI), came to an end.
The announcement was made by Finance Minister Miftah Ismail. Miftah said Dr Murtaza Syed, a former official of the International Monetary Fund (IMF), will be at the helm. "Dr Murtaza Syed, an eminently qualified economist with rich IMF experience, will take over as the SBP governor. I wish him the best in his new role."
Read SBP board may become dysfunctional
A day earlier, Miftah had ruled out an extension in the tenure of the SBP chief. "Tomorrow, SBP Governor Dr Reza Baquir's three-year [term] expires. I have spoken to him and told him of the government's decision. I want to thank Reza for his service to Pakistan," Miftah said in a tweet. "He is an exceptionally qualified man & we worked well during our brief time together. I wish him the very best," he had added.
On July 8, it was reported that the government had failed to appoint a new SBP governor despite interviewing six candidates. The reason behind the delay is said to be divisions within its ranks, which violates the law that binds it to appoint the governor within a month.
The central bank has been without a permanent governor for the last over two months, particularly at a time when Pakistan's economy is facing serious challenges and the central bank has the responsibility to control inflation.
The SBP governor is a co-signatory of the Letter of Intent that is a prerequisite for clinching a deal with the International Monetary Fund (IMF).
Of the six people that had been interviewed till then, three had worked with the IMF, including acting governor Dr Murtaza Syed, according to government sources.
COMMENTS
Comments are moderated and generally will be posted if they are on-topic and not abusive.
For more information, please see our Comments FAQ