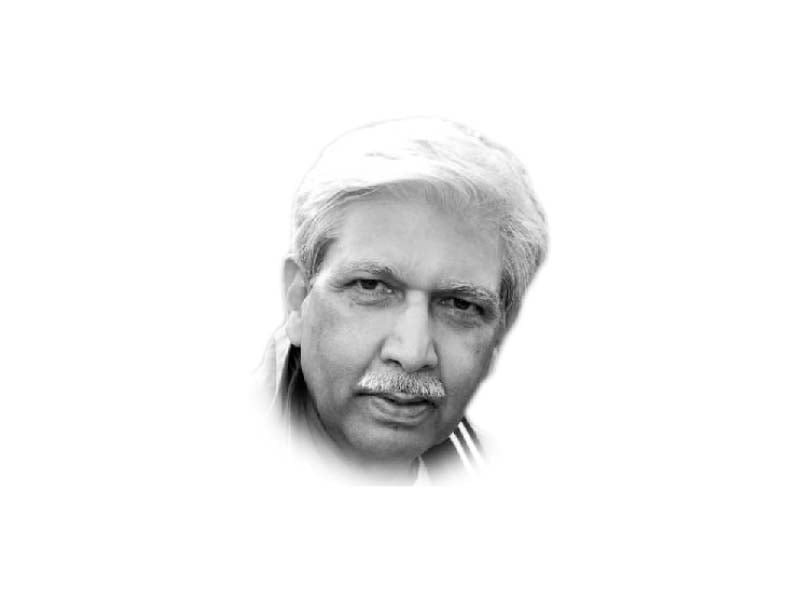 ---
If you were born in the early fifties, as I was, you would have grown up in simpler times: basic, subsistence and frugal. Wealth was measured more by land or landed property than real money. Cash was difficult to come by in an ordinary Punjab village where I was born to a family of kashtkars (land-tillers; I have deliberately not used zamindars for its nuanced connotation) who tilled their own land and could spare some of the crop for the landless of the village. You would purchase the usual household needs and daily use items in barter for wheat which was grown aplenty. Cotton, sugarcane, maize and corn, and cattle-fodder were some other crops that the land yielded. It took care of our daily lives for the year. Meat was once in a while. That too if someone was going to the town and could get some — half a seer (almost half a kg) for a one-time meal. (I remember buying a quarter for a rupee some years later). A chicken was slaughtered if special guests visited and counted far more than meat.
Eggs and butter were home grown and always sufficient. Tea was a novelty. Only a couple of houses in the village were known to cook tea of which I remember my grandfather's house was one — we always had casual guests drop in around late afternoon for a chance to drink some. Tea was also considered a cure for usual fever or general un-wellness and folks asked for it because they weren't well on the day. White sugar was rare and a special treat. Tea with white sugar was a gift. By these measures I was very lucky to be born into a family who could provide these and share some when needed.
The primary school in the village was a boon where a couple of women, an aunt included, taught little girls the first few written words of their lives. Thereon only the bold sent their children away to a neighbouring middle school. But some did go. They always walked, girls and boys. With time I saw some finishing high school and going to college — girls. Boys after Matriculation or Intermediate usually branched off into jobs. Some girls went on to complete their Bachelors which was unique at the time. At least one child, usually the eldest, stayed home to help the father with farming which was patently manual. I indulged in it for experience as I was growing but came to know and understand the small detail fairly well. Family ties were important and a source of strength and pride. We usually walked to the town and a simple chore took a full day to make the run. Tongas came much later though they were around and unless the load was heavy one always walked. Remember cash was precious and could not be frittered.
Slowly, the village moved on. From my grandparents generation the village boasted of a patwari and a semi-skilled doctor from among them who tended to the needy. It was my parents generation though that broke the chains and ventured into higher education, at that time proficiently run by the Hindus mostly and a sprinkling of Muslim educationists. The only college between Lahore and Rawalpindi was formed on the outskirts and soon the city had two. My father and his elder brother went to one of those near home. Others soon followed and expanded into Lahore's professional schools. Their generation yielded army officers, doctors, police and prison officers, bankers, lawyers, a civil and sessions judge and a range forest officer in due course. All from one tiny village of frugal existence.
I was lucky to be educated well, later in boarding schools, with a subsequent career in the air force but it has never taken that village boy out of me which founded my person and values. Many from among my peers stayed behind in the village, not so lucky, yet make what to us is still home; very close relatives included and their future generations. Some are now international citizens in the West and send back hard earned dollars to their aging parents and families. Every household must have a motorbike or two. Some have cars. The houses are palatial since land is aplenty and the lifestyles still yearn for open and airy spaces. It isn't a village anymore as we knew a village and very few recognise us when we visit except for the oldies but our house and hearth and a flimsy connection to the land keeps us interested. Our fathers, grandfathers and forefathers all buried there but the larger family has dispersed mainly to the two larger cities of Lahore and Islamabad, or simply moved abroad in their professional pursuits. Not bad for a village where tea was a novelty and a tonga was hired only if the load to be carried back was too heavy for lifting.
Not to be misled there were still those slightly deprived but not by much. The village was well balanced with a place and need for all and a system existed to make up where help was needed. The artisans provided the services while those with capital compensated them in return, in kind mostly. Beyond the village, life in larger Pakistan was a challenge and testing for many. Stories abound on how millions lost their hearth and homes on migration and had to rebuild. Yet they did. I see my peers and their progeny part of the journey we now call success with equal pride. Thus what I narrate is more or less the story of every Pakistani of the last seventy-five years. For a nation that was given only six months it makes quite a story.
When Pakistan came into being its population was around 35 million for the wing we now call Pakistan — East Pakistan, now Bangladesh, had a population of around 40 million. Difficulties and challenges of the time were many. It was a struggling nation trying to find its feet and provide for its millions who had no home or hearth. Poverty was of another kind. Today our population stands at over 220 million and even though the people have progressed by leaps, quantifiable poverty too stands out in stark contrast. This inequity blots our rather all round march forward in many facets of the national journey. Each era throws its own challenges that need to be resolved with collective national wisdom and acumen. When we have failed or were found derelict those have grown into existential dangers. Thus our demons too have grown alongside in the last seven decades.
To someone who saw the glass empty a glass half-full is plenty. To others there is just so much more to do which is as well. Nations must set their goals higher and be in pursuit of the higher ideals. History tells us every nation will have its moment when it finds its coherence under a leadership that will guide its destiny. Our best days lie ahead and there is nothing more exciting than to look ahead in a journey this young nation has set on.
Published in The Express Tribune, August 19th, 2022.
Like Opinion & Editorial on Facebook, follow @ETOpEd on Twitter to receive all updates on all our daily pieces.
COMMENTS
Comments are moderated and generally will be posted if they are on-topic and not abusive.
For more information, please see our Comments FAQ