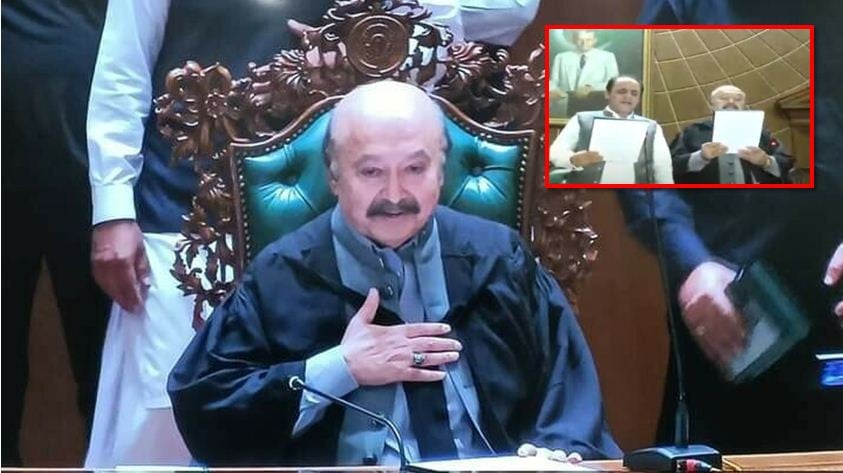 ---
LAHORE:
Speaker Punjab Assembly Sibtain Khan on Saturday said "we have to be unified, keeping all differences aside for the country's prosperity, stability, strength and progress".
In a statement issued on the eve of the country's 75th Independence Day, speaker Khan said "August 14 is our independence day, remember it and celebrate enthusiastically".
He emphasised that there is a need for awareness amongst the country's younger generation that Pakistan is the only nation that emerged on the world map through a vote and 'Kalima-e-Tayyaba'. "Our country did not come into existence through force like Israel," he added.
Read: Pakistan celebrates Independence Day amid deepening political crisis
"We also salute our Kashmiri brothers and sisters who sacrificed their lives and did not backpaddle even an inch from their stance," he said.
"Let's come together to make a promise that we will not only make Pakistan a strong country by acting upon unity, discipline and faith, the golden principles of Quaid-e-Azam but also leave no stone unturned in getting awarded the right to vote for the Kashmiris," he went on to say.
Shedding light upon the current political scenario, he said we all are moving towards 'Haqaqi Azaadi' under the leadership of Pakistan Tehreek-e-Insaf chairman Imran Khan. He also credited Imran for "converting a crowd into a nation."
"The day is not far when Pakistan will emerge as a united and strong nation across the world," he added.
COMMENTS
Comments are moderated and generally will be posted if they are on-topic and not abusive.
For more information, please see our Comments FAQ