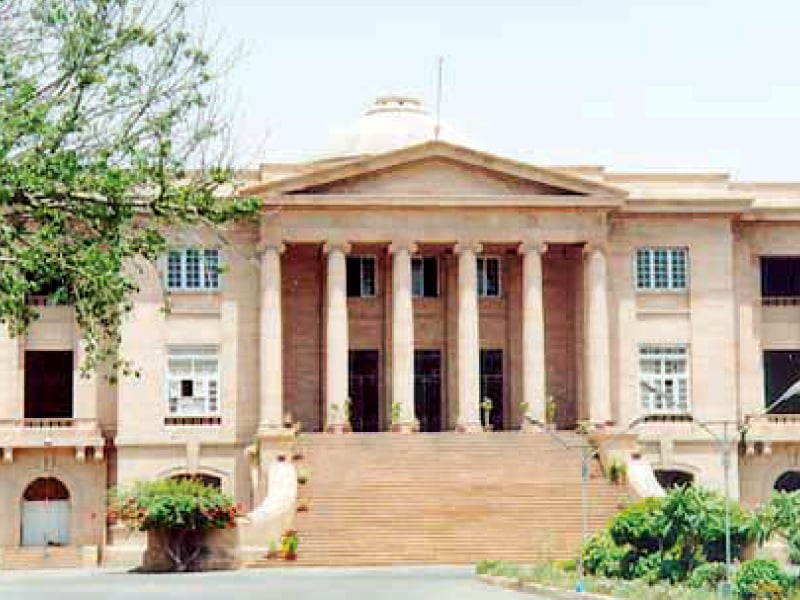 ---
KARACHI:
A Sindh High Court (SHC) bench, while hearing a case related to the allotment of replacement quarters to Karachi Municipal Corporation (KMC) employees of Jahangir Park, has ordered that the victims should be given accommodation within 15 days.
Lawyers and officials of the KMC and Karachi Water and Sewerage Board appeared before the two-judge bench, headed by Justice Syed Hassan Azhar Rizvi.
The court inquired about progress in eviction of Water Board employees from the KMC quarters. Justice Azhar Rizvi remarked that bungalows have been allotted to gardeners and watchmen.
"There are reports that gardeners and watchmen are living in big bungalows, while those entitled are homeless," he remarked. "Is there a check and balance system in the department?"
The KMC's counsel stated that his client has made a request to the Water Board and negotiations were underway. "Why would you make a request, go and get rid of occupation," the judge said and asked: "Are the Water Board employees retired or in-service?"
Published in The Express Tribune, August 13th, 2022.
COMMENTS
Comments are moderated and generally will be posted if they are on-topic and not abusive.
For more information, please see our Comments FAQ