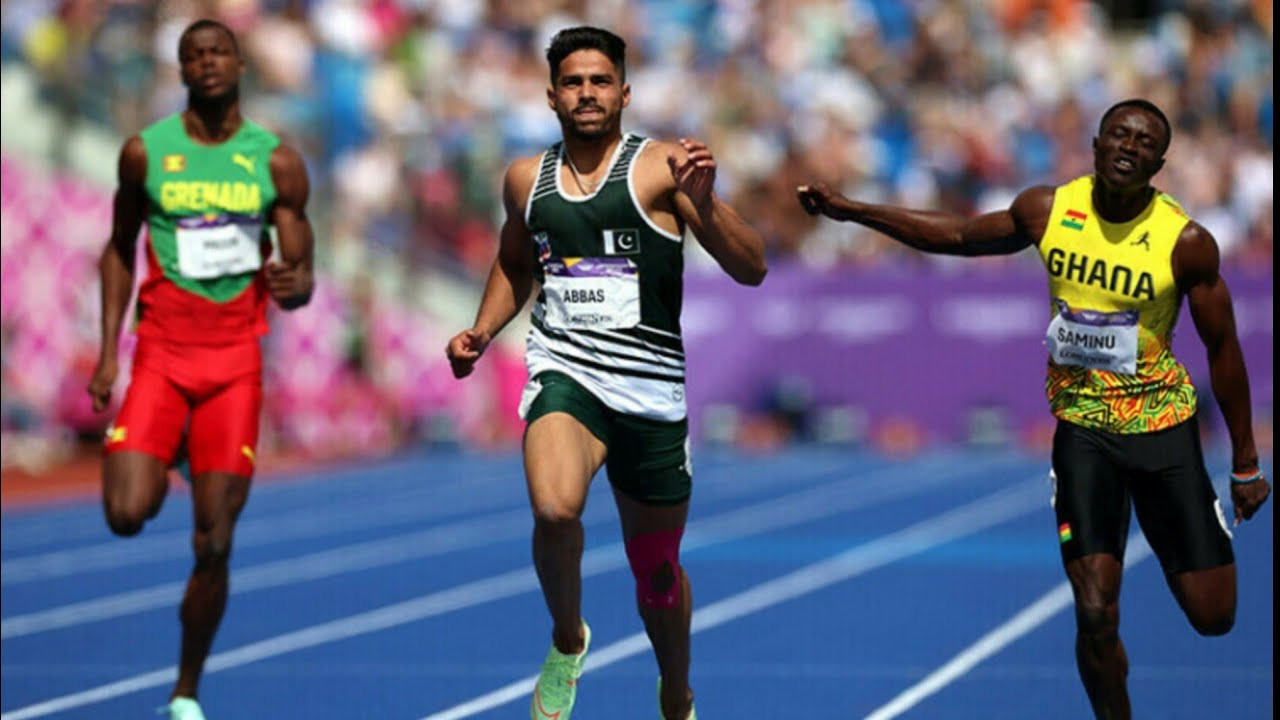 ---
KARACHI:
Shajar Abbas will run for Pakistan in the 200m semi-final at the Islamic Solidarity Games in Konya on Thursday.
The 22-year-old who is competing without a coach, a physiotherapist or a proper support staff qualified for the semi-final is what looked like a mock heat instead of a proper one of the five heats that features eight athletes in each at the 200m event.
He created a new national record, breaking his own 20.87 seconds into now 20.68 seconds.
"I am very happy that I made a new record," Shajar told The Express Tribune. "The 200m is my favourite event."
His national record in the 100m did not count due to the tailwind that was more than two metres per second. In the 100m event, he recorded 10.25 seconds earlier in Konya.
"Today it was not that much," said Shajar adding that he feels the weather is the same as he experiences in Pakistan.
Stranger things have happened
Pakistani officials had already embarrassed themselves in the case of Mueed Baloch, when the youngster was not informed about the status of his 400m event. He was one of the 12 sprinters who qualified to compete in the final but only at the day of the semi-final, after spending hours at the venue, he found out that the event had made changes and he had been left out as the organisers decided to conduct the finals directly.
Mueed, 21, was unaware and did not receive any information prior. He had to leave the venue heart broken only to compete in the 200m heat the next day.
Both Mueed and Shajar were placed in the same heat which only had three participants and only Shajar managed to qualify for the semi-final, where he created the new national record of 20.68 seconds.
Mueed finished the 200m race in 21.28 seconds.
Strangely, 24 athletes from other countries in the event with a time of 22.20 seconds have qualified for the semi-final, but Mueed's name was not included.
When The Express Tribune asked the team manager, he tried to deflect by blaming the athlete and refused to take the responsibility for actually doing the one job he has at the event, which is to assist the player.
There is a fear that the officials will try to save themselves by targeting the athletes which is not only unprofessional but criminal in this case.
COMMENTS
Comments are moderated and generally will be posted if they are on-topic and not abusive.
For more information, please see our Comments FAQ