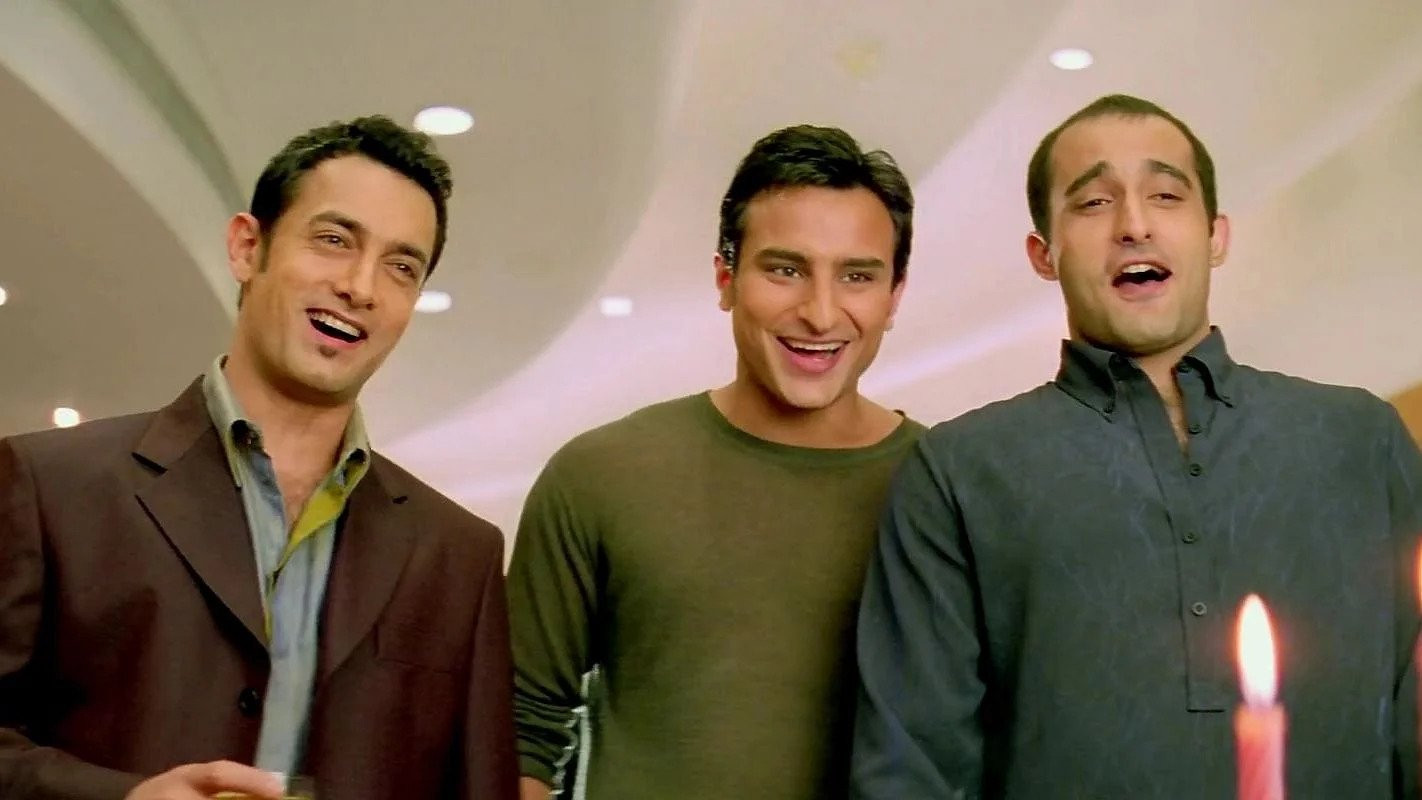 ---
Aamir Khan-starrer movies and a college friends reunion is slowly becoming a cult! It's hard to believe, but it's been a little over two decades to a Bollywood favourite that redefined friendships and love for a whole generation of Bollywood fanatics.
Farhan Akhtar's directorial debut, Dil Chahta Hai, a coming of age movie following three college best friends and their complicated love lives following graduation, found a place in people's hearts for many many years to come.
The star-studded movie brought Aamir Khan, Saif Ali Khan, and Akhshaye Khanna together on screen to talk about brotherhood while Preity Zinta, Sonali Kulkarni and Dimple Kapadia play their love interests. The iconic dialogues are still said out loud amongst friends and its timeless soundtracks still blasted on speakers, even after 21 long years.
Celebrating the movie that "started it all" for Farhan, he posted a montage of some memorable scenes and penned a gratitude note for fans who kept the film's magic alive till date on Instagram.
"The film that started it all, turns 21. Thank you to the cast and the crew who believed in it. Thank you to the audiences who continue to give it so much love."
Playing on the title, he concluded, "Dil jitna chahta tha usse bahaut zyaada milaa hai aapse. [You all gave more than what my heart ever desired.] Love you all."
But it's not just Farhan who's feeling all kinds of emotions like us on the film crossing a 21 year milestone. Preity, who plays Shalini, in the movie, also took to the photo-sharing app with an in-travel scene alongside Aamir.
Speaking about Dil Chahta Hai's impact, the Kal Ho Na Ho actor wrote, "Dil Chahta Hai turns a year older today. A film where there was no place for a hero or heroine—just relatable characters that we could reach out and touch and laugh out aloud with. It will always have a very special place in my heart. Thank you to the entire cast, crew and the audience for all the love."
From Woh Ladki Hai Kahan, Shaan's first big hit, to Koi Kahe Kehta Rahe, this movie gave us songs for each phase of life. Whether you're grieving a loss, celebrating a relationship, being yourself amongst a goofy group of close friends or crushing on someone, Dil Chahta Hai's playlist will have something for you — always!
But a lesser known fact about the film is that Aamir was first signed for Siddhart's character and not Akash - and that too, he wasn't Farhan's first choice. It was only after Hrithik Roshan quit the film and Abhishek Bachchan turned it down, that the makers offered the role of Siddhart to Aamir.
Call it luck or the 3 Idiots actor's sheer persuasion skills, Akshaye cordially agreed to swap his role with the former in the film.
In an interview with IANS last year, Aamir spilled the beans on the reason behind agreeing to star in Farhan's directorial debut film. "I loved the script, and I felt that Farhan was coming in with a completely fresh look at everything. His own vision and voice. As a result, Dil Chahta Hai will always be remembered as a film that broke a lot of conventions in Indian cinema," he said.
Aamir also opened up on working with Farhan as a debutante director. "I was working with a first-time director, but never once did it feel like that. Farhan was confident and personified. He was sure-footed and completely in control."
COMMENTS
Comments are moderated and generally will be posted if they are on-topic and not abusive.
For more information, please see our Comments FAQ