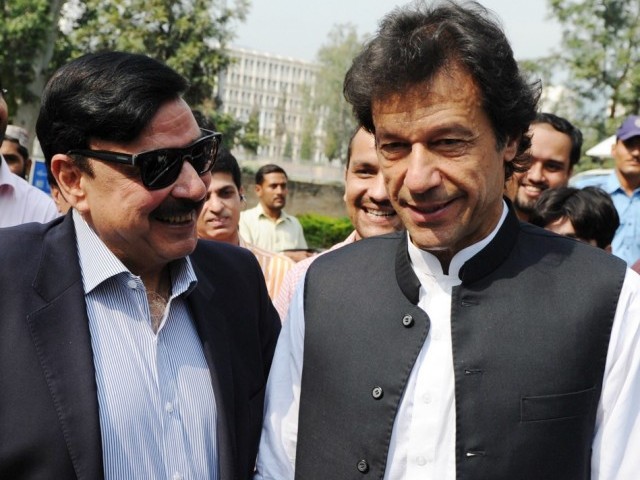 ---
Awami Muslim League (AML) chief Sheikh Rashid on Wednesday warned the ruling PML-N-led government and its allies of the consequences of excluding PTI Chairman Imran Khan from the country's politics, saying such a step would result "not in minus one but minus all".
Taking to his official Twitter handle, Rashid said the country was "fast heading towards political confrontation".
Censuring the coalition government, the AML chief stated that the incumbent regime lacked political wit and was also incapable of delivering to the people. "They vouch for the institutions when they are in power."
ملک تیزی سے سیاسی تصادم کی طرف بڑھ رہا ہے۔حکومت کی نہ سیاسی شکل ہے،نہ سیاسی عقل ہے،نہ یہ کچھ ڈیلیور کر سکے۔اقتدار میں ہوں تو اداروں کے گیت گاتے ہیں۔مائنس 1 نہیں پھر مائنس آل ہو گا،سب گھر جائیں گے۔12 اگست3 بجے لال حویلی میں پریس کانفرنس اور 13 اگست رات11 بجے جلسے سے خطاب کروں گا.

— Sheikh Rashid Ahmed (@ShkhRasheed) August 10, 2022
The AML chief cautioned the coalition government against trying to remove Imran from politics, saying such an endeavoUr would result in "minus all".
Rashid announced to hold a news conference at Lal Haveli on August 12 at 3pm and a rally on August 13 at 11pm.
COMMENTS
Comments are moderated and generally will be posted if they are on-topic and not abusive.
For more information, please see our Comments FAQ