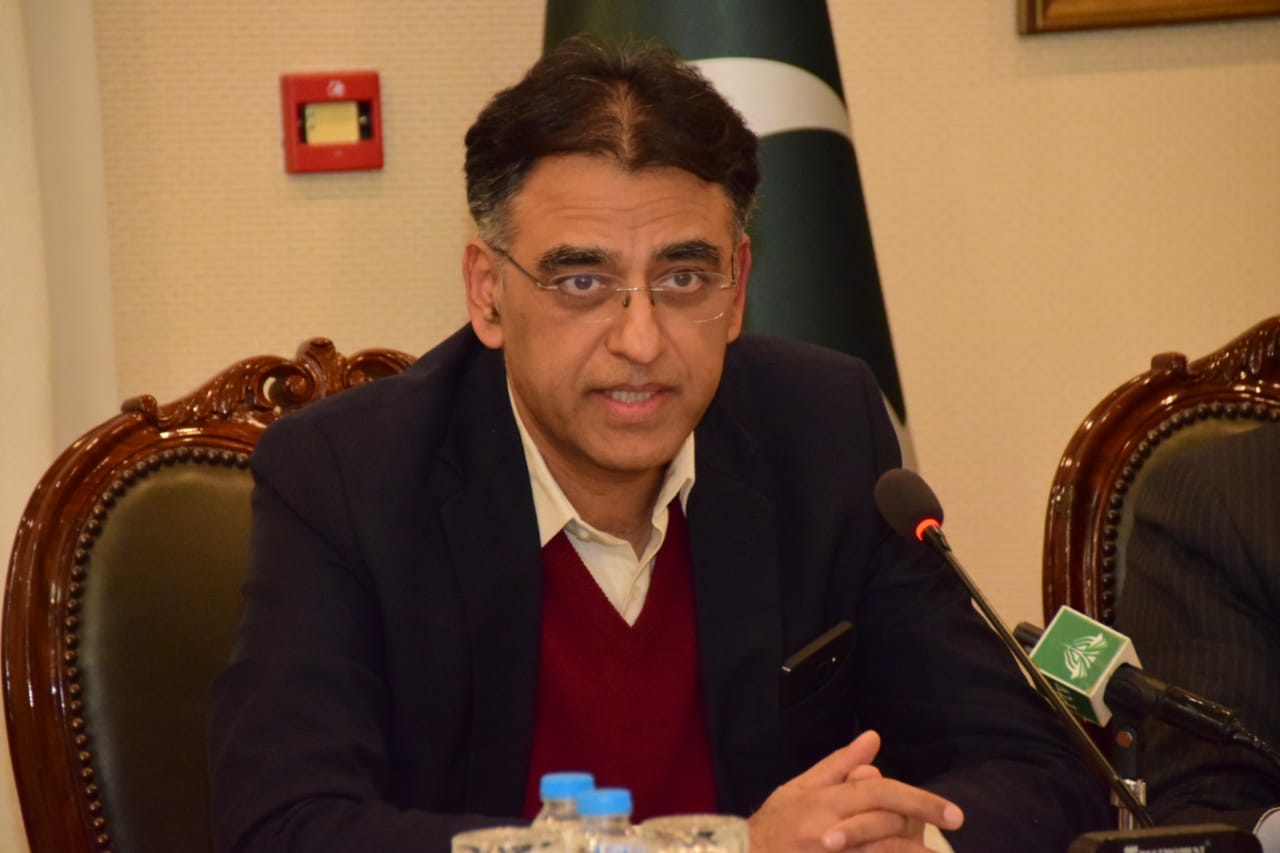 ---
LAHORE:
Pakistan Tehreek-e-Insaf (PTI) secretary general Asad Umar said on Wednesday that a case was being made against the PTI to portray it as a 'threat' to Pakistan, adding that a rift was being created between the party and the army.
Addressing a presser in Lahore, the PTI leader said claimed that Shahbaz Gill was arrested by "force" and his arrest was "illegal" as it "misinterpreted the law".
"A warrant is issued before an arrest. You may disagree with what Shahbaz Gill said, but the use of force is inappropriate," he said. In a veiled reference to party chief Imran Khan, Umar said that a "true leader has stood up against closed-door conspiracies".
He reiterated that a case against the PTI was being constructed to depict it as a threat to the country.
According to the former minister, the nation's conscience was "bought by the powerful elite sitting in closed rooms". However, he said the people of the country kept coming to the streets on PTI chief Imran Khan's calls.
Read FIA casts a wide net in PTI funding case
"People voted for the PTI in the by-elections in Punjab. We snatched the power in Punjab from the powerful," he said, maintaining that after the by-election the "imported" government was in fear.
Prohibited funding
Commenting on the Election Commission of Pakistan's decision regarding the prohibited funding case, Umar said that the ECP gave its verdict on a false affidavit. He also complained about the term "foreign funding" being constantly mentioned in press conferences held by the government.
"The Election Commission has itself stopped using the words foreign funding [when referring to the case]," he said.
He claimed that the electoral watchdog's decision was contrary to the facts and that the commission had misinterpreted Pakistani and foreign laws.
"The Election Commission made false allegations and, in their decision, had written that Imran Khan had given an affidavit when in reality he had submitted a certificate, not an affidavit," the PTI leader said.
COMMENTS
Comments are moderated and generally will be posted if they are on-topic and not abusive.
For more information, please see our Comments FAQ