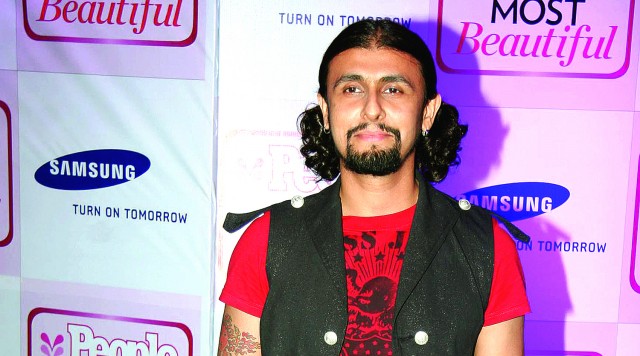 ---
Bollywood playback singer Sonu Niigam, is a huge fan of late pop legend Michael Jackson, and has announced that he is working on a tribute to Jackson with the singer's brother Jermaine Jackson.

"I am working on a song which will be my tribute to Michael Jackson. This will be the first tribute song to the singer with one of his family members. After the song is recorded, I will work on a music video and release it soon," Niigam told reporters.

"I am very happy that Jermaine agreed to work on the song with me," he added.

Jackson died on June 25 last year. On his first death anniversary, FM radio channel played his songs all day and Niigam was scheduled to be on air to dedicate his favourite Jackson songs.

"Michael Jackson was a great artist and as an artist it is my duty to appreciate his commendable work. He changed a lot of things in the music industry and I don't think any singer around the world is left untouched by the kind of work he has done," said Niigam.

The singer, who has been the voice behind chart buster songs like "Kabhi Alvida Na Kehna", "Saathiya", "Kal Ho Naa Ho", "Dil Chahta Hai" and "Sandese Aate Hain", also revealed that he was in Los Angeles last year when the news of Jackson's demise broke.

"I was just two miles away from Michael Jackson's house where he died. When we got to know the news, I, my wife and my son, went to his house in the evening and lit a candle there. So many people were standing there," he said.

On the professional front, Niigam informed that he is currently working on an album about world music.

"I'm not singing too many film songs nowadays because I am not getting the kind of songs I want and I am not willing to do mediocre work. I am working on a world music album currently because I want to focus and encourage non-film music as well," he said.

Published in The Express Tribune, June 26th, 2010.
COMMENTS (4)
Comments are moderated and generally will be posted if they are on-topic and not abusive.
For more information, please see our Comments FAQ