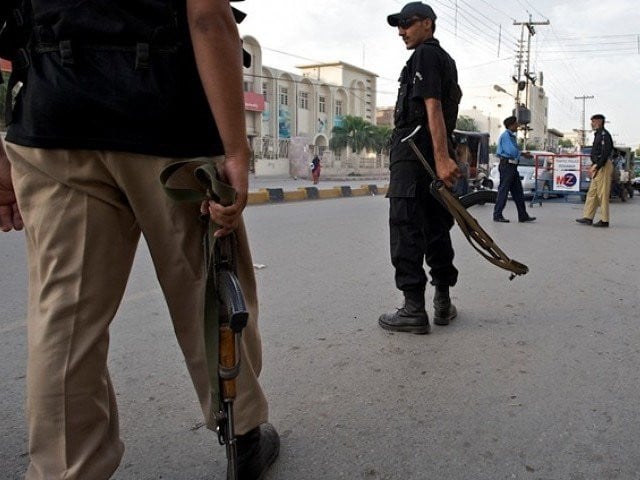 ---
HYDRABAD:
The Hyderabad police have made all arrangements to deploy as many as 4,500 cops during Youm-e-Ashur on Tuesday when more than 200 mourning processions will be taken out from different parts of the city to commemorate the martyrdom of Hazrat Imam Husain (RA).
The central procession, to be organised by Anjuman-e-Haideri, will start from Qadam Gah Moula Ali (RA) near Pakka Qila in the morning. It will terminate after walking a distance of about 1.7 kilometers at Karbala Dadan Shah, near the police lines, after Asar prayers. Scores of big and small processions will join the central procession.
According to the police spokesman, over 4,500 cops will be deployed. Some 1,500, in addition to Rangers personnel, will guard the main procession.
The top police officials will personally monitor the security from the central control room, set up at the City police station.
As many as 54 streets and roads intersecting the procession route will be sealed with barbed wires and tents and only one entry point near Qadam Gah Moula Ali (RA) and one exit point close to Karbala Dadan Shah will be made. The mourners can enter after crossing the walkthrough gates. The spokesman said seven gates have been made.
He informed that the Bomb Disposal Squad will comb the entire route moving ahead of the procession. The entire route will be under strict monitoring through the CCTV cameras.
Another 1,500 policemen will provide security to the rest of the processions which will be organised in different areas of the city. He told that some 700 cops are being deployed for security of dozens of Tazia processions and 650 policemen at the places of Majalis which will be held in the evening.
The police claim that they have intensified the surveillance at all the entry and exit points of Hyderabad.
Published in The Express Tribune, August 9th, 2022.
COMMENTS
Comments are moderated and generally will be posted if they are on-topic and not abusive.
For more information, please see our Comments FAQ