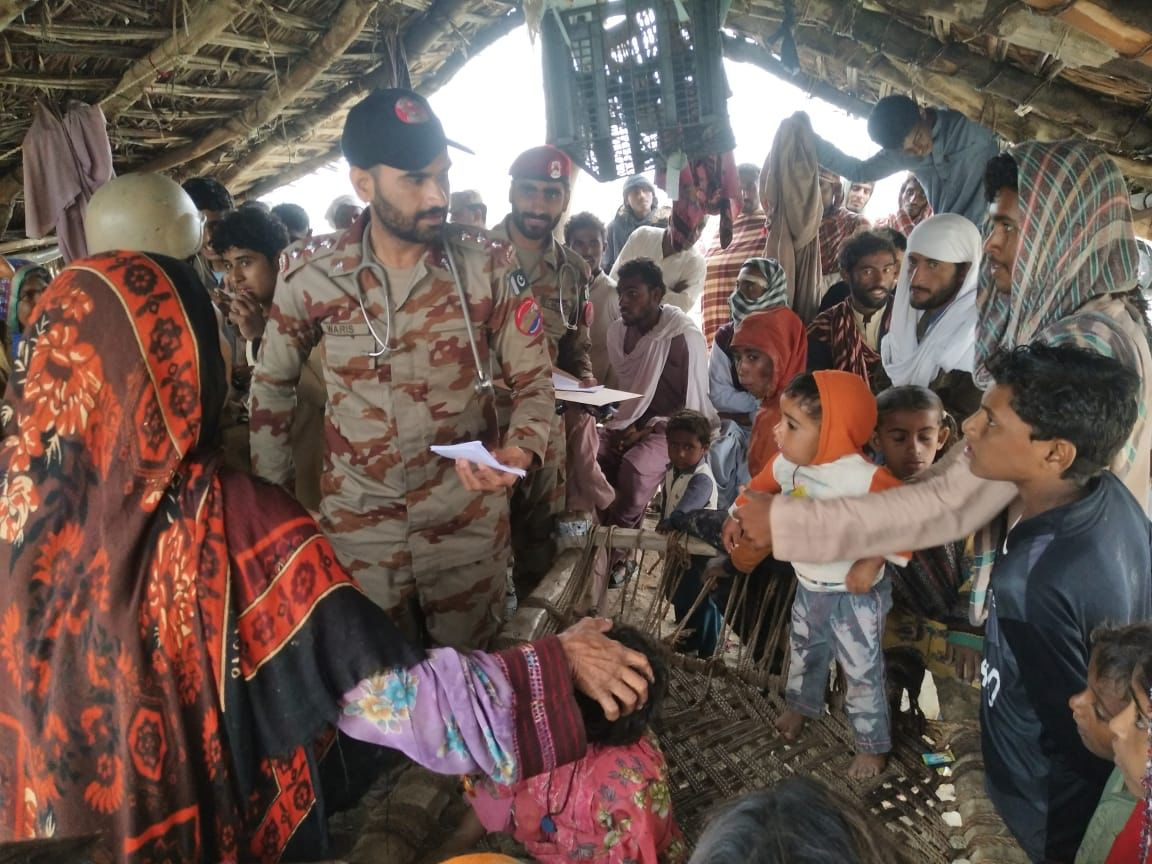 ---
QUETTA:
The Balochistan Assembly on Saturday passed a unanimous resolution to pay homage to Pakistan Army personnel, including Commander XII Corps Lt-Gen Sarfraz Ali, who were martyred in a helicopter crash in Balochistan.
Members of the treasury and opposition benches paid rich tributes to the martyred lieutenant general. The resolution was presented by Adviser to the Balochistan Chief Minister on Home and Tribal Affairs Mir Ziaullah Langove.
"Whenever a calamity befalls the motherland, soldiers of the Pakistan Army always rush to the spot and assist people in time of need," the resolution stated.
Langove said Lt. General Sarfaraz Ali had played a historic role for the sake of the motherland. Other MPAS also spoke at length about the services rendered by the martyred military officers for the country and nation who lost their lives while saving the lives of those ravaged by the deadly floods.
"I feel proud of the martyrdom of a great human being and a loyal corps commander," member of the provincial assembly Khalil George remarked. He added that on the behalf of the Christian community, he presents his salute to the martyred lieutenant general.
The session of the Balochistan Assembly began with deputy speaker Sardar Babar Musakhail in the chair. The house discussed issues relating to the country and province.
The chair put the condolence resolution for voting before the house. The house unanimously adopted the condolence resolution in recognition of the bravery and services of the fallen heroes of the nation.
It is pertinent to note that earlier this week, the Pakistan Army helicopter that had gone missing Tuesday evening in Balochistan crashed, leaving six military personnel martyred.
The military chopper had gone missing as it was en route from Quetta to Karachi at around 5:30pm. The personnel in the chopper were overseeing the flood relief efforts in the southwest of the country.
On Wednesday, Chief of Army Staff (COAS) General Qamar Javed Bajwa attended the funeral prayers of the martyred officers who were laid to rest with full military honours in Rawalpindi.
The army chief met the families of martyred Lt-Gen Sarfaraz Ali and Brig Muhammad Khalid. He also held a meeting with the family of martyred Lieutenant Colonel Laiq Baig Mirza.
Published in The Express Tribune, August 7th, 2022.
COMMENTS
Comments are moderated and generally will be posted if they are on-topic and not abusive.
For more information, please see our Comments FAQ