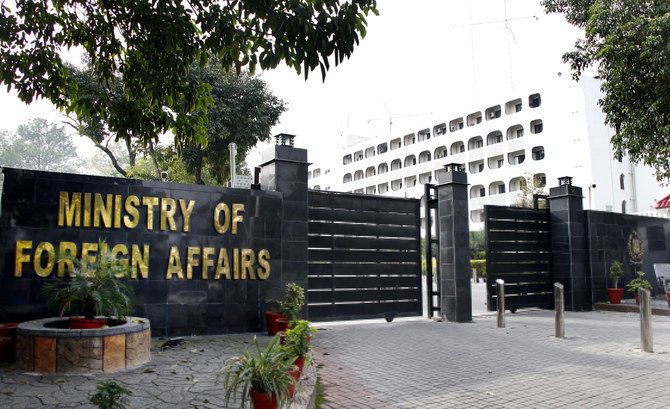 ---
ISLAMABAD:
Pakistan is walking a tightrope to maintain a balance in its ties between the US and China, as on the one hand it is seeking Washington's help for early release of the next IMF tranche, while on the other hand it has supported Beijing's core interests, including on Taiwan.
Given the recent developments it appears that Pakistan has thus far been successful in maintaining that balance, as despite backing China it has managed to win support of the US on the IMF deal, according to sources familiar with the development.
"This is what we are striving for…….maintaining a cooperative relationship with powerful players," said a government official while requesting anonymity.
The official said since the current government took over there has been an effort to reset the troubled relationship with the West, particularly the US but not at the expense of China.
Despite the recent flurry of engagements between Pakistan and the US at different levels, Islamabad has sent a clear message that it is not abandoning China.
Read: US-China tension
Last week in a clear sign that Pakistan is in no mood to review its relationship with China, the 95th anniversary of the founding of Chinese Peoples' Liberation Army (PLA) was commemorated at the GHQ Rawalpindi.
The event signals that Pakistan sees its future with China despite facing tremendous pressure from the west which is pushing Islamabad not to get too close to Beijing.
On Wednesday another sign that Pakistan was sticking to its policy on Beijing when it reaffirmed its strong commitment to 'One China' Policy and firmly supports China's sovereignty and territorial integrity.
"Pakistan is deeply concerned over the evolving situation in the Taiwan Strait, which has serious implications for regional peace and stability," said a statement issued by the Foreign Office.
"The world is already reeling through a critical security situation due to the Ukraine conflict, with destabilising implications for international food and energy security. The world cannot afford another crisis that has negative consequences for global peace, security and economy."
It further said Pakistan strongly believes that inter-state relations should be based on mutual respect, non-interference in internal affairs, and peaceful resolution of issues by upholding of principles of UN charter, international law and bilateral agreements.
The statement came against the backdrop of a highly controversial visit by US House Speaker Nancy Pelosi to Taiwan. Pelosi was the senior most politician to visit Taipei in 25 years, a move dubbed by China as provocative as it threatened to take punitive measures.
On Tuesday, United States House Speaker Nancy Pelosi landed in Taiwan in the evening, defying a string of increasingly stark warnings and threats from China that have sent tensions between the world's two superpowers soaring.
Pelosi, second in line to the presidency, is the highest-profile elected US official to visit Taiwan in 25 years and Beijing has made clear that it regards her presence as a major provocation, setting the region on edge.
Live broadcasts showed the 82-year-old lawmaker, who flew on a US military aircraft, being greeted at Taipei's Songshan Airport by foreign minister Joseph Wu.
Following her arrival, China's defence ministry said that the Chinese military has been put on high alert and will launch "targeted military operations".
Separately, the People's Liberation Army's Eastern Theatre Command said it will conduct joint military operations near Taiwan from Tuesday night.
COMMENTS
Comments are moderated and generally will be posted if they are on-topic and not abusive.
For more information, please see our Comments FAQ