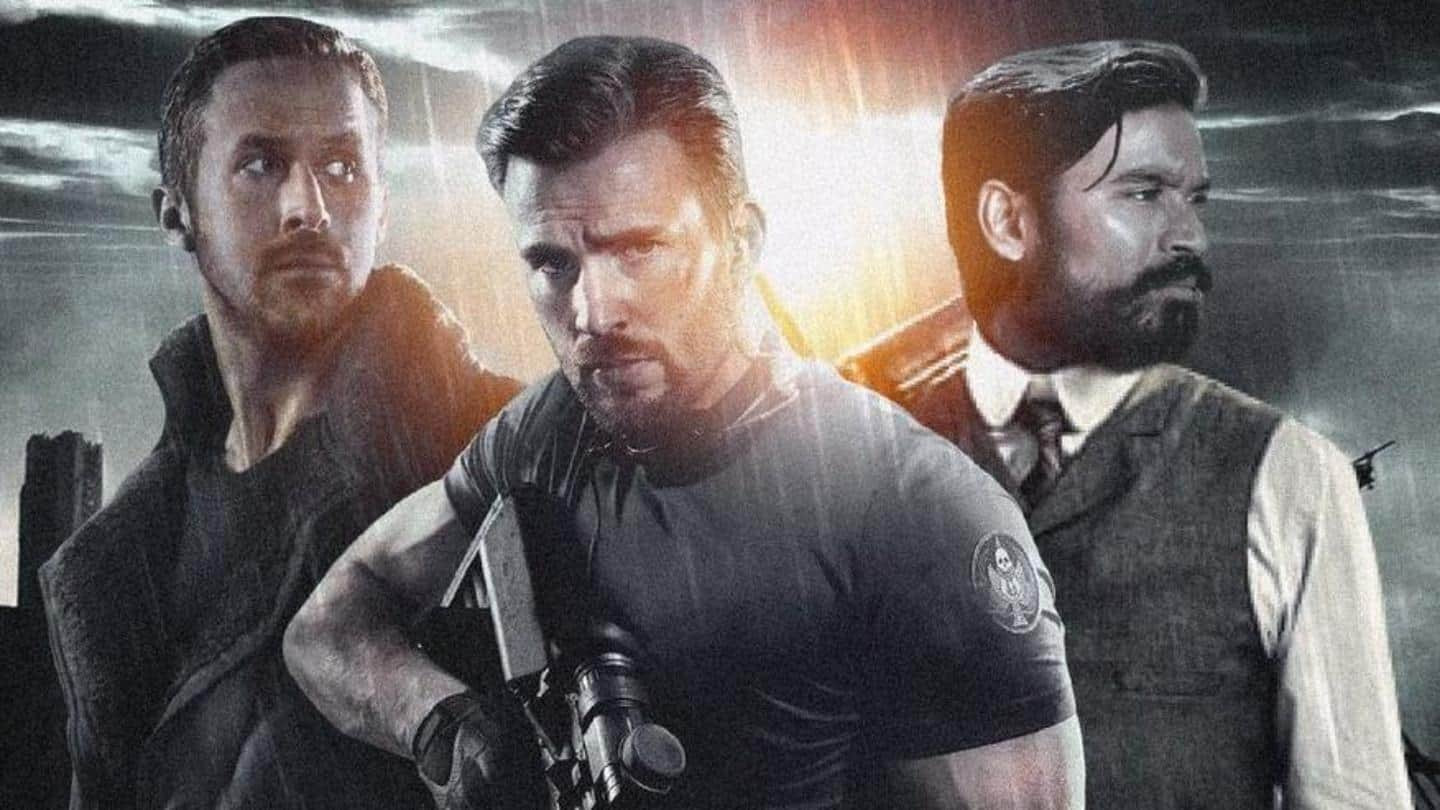 ---
Movie: The Gray Man
Who can say no to a cast that includes Ryan Gosling, Chris Evans, Ana de Armas, Jessica Henwick, Regé-Jean Page, Wagner Moura, Julia Butters, Dhanush, Alfre Woodard, and Billy Bob Thornton? The film is dripping with star power, and the fact that our very own Dhanush is in the film for some much-needed South Asian representation just takes the cake. There's something in this movie for everyone - be it the cast that attracts you, or the plot. The narrative follows the journey of the CIA agent, Court Gentry, who must save himself after unearthing truths that were meant to stay hidden.
Song: Mango (Super Junior)
K-Pop fans, rejoice! While BTS remains the general absolute favourite, Super Junior deserves a whole lot of love and recognition as well for their consistency, dedication, hard work, and immense production value, especially after a brief break. July 12th brought forth the release of their eleventh full-length album, "The Road: Keep on Going." "Mango" is the perfect track for this season, given that Pakistanis adore the kingly fruit. However, the intriguing lyrics, combined with music that makes you want to dance and a video that is addictive will have you hooked to the track.
Show: What We Do In The Shadows
Wasn't ever a Twilight fan? Think vampire shoes are always too…similar? Well, this show is undoubtedly one that will engage you in the best possible way. A mockumentary format, that follows the lives of European vampires living in, and adjusting to the United States, this show is chock-full of delightful surprises, immensely witty writing, and hilarity that surpasses the humour of many try-hard shows. It helps that Taika Waititi is a part and parcel of the creation process, but the cast, too, is absolutely brilliant, and the storytelling is rib-tickling and stellar. With its fourth season airing currently, this is a show you can binge-watch easily for maximum entertainment.
Podcast: The Always Sunny Podcast
Rob McElhenney, Glenn Howerton, and Charlie Day - the leads of the show, "It's Always Sunny In Philadelphia," have their own podcast, where they sit and dissect major episodes they've done, all while dishing some behind-the-scenes secrets in a hilarious way. Their camaraderie is one for the books, their chemistry is undeniably hilarious, and with more than fifteen years of togetherness, their comic timing, even on the podcast, is impeccable. If you're a fan of the show, this podcast is a treat. If you're a fan of podcasts, this one will get you hooked on the show. Dive in and enjoy.
COMMENTS
Comments are moderated and generally will be posted if they are on-topic and not abusive.
For more information, please see our Comments FAQ