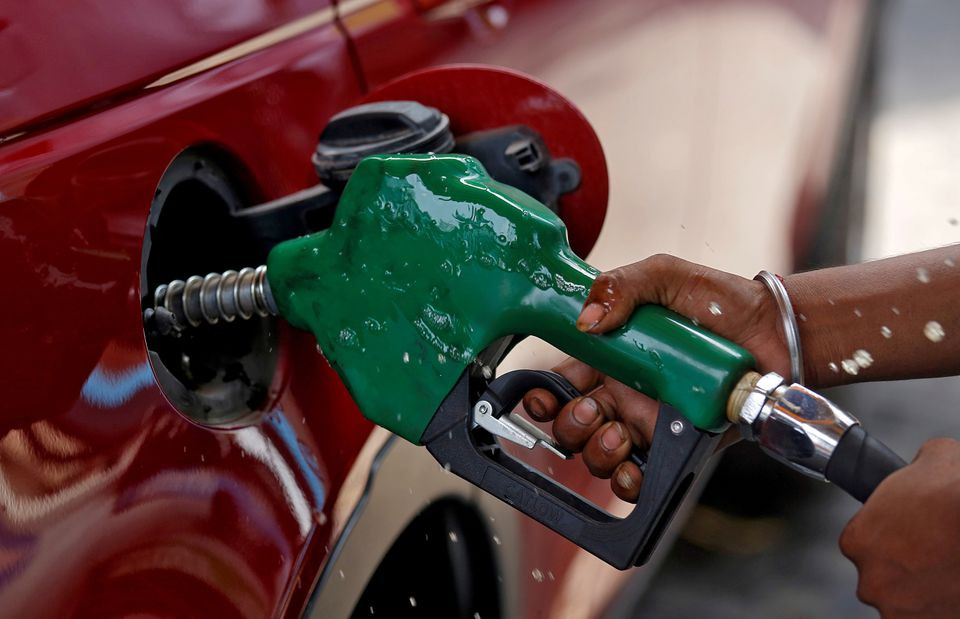 ---
ISLAMABAD:
The government on Sunday reduced price of petrol by Rs3.05 per litre and the light diesel oil (LDO) by Rs0.12 per litre from August 1 (today) but increased the price of high speed diesel (HSD) by Rs8.95 per litre and kerosene oil by Rs4.62 per litre.
The decision followed up on Prime Minister Shahbaz Sharif announcement on July 14 in which he cut the price of diesel by Rs40.54 per litre in the wake of a major reduction in global oil prices from July 15. Shehbaz also announced a reduction of Rs18.50 per litre in the price of petrol.
At that time Prime Minister Shehbaz had promised to continue passing on impact of reduction in the global oil prices to the consumers in Pakistan.
With the latest announcement, the price of petrol has been reduced from Rs230.24 to Rs227.19 per litre; LDO goes down from Rs191.44 to Rs191.32 while the HSD goes up to Rs244.95 from Rs236 and kerosene oil Rs196.45 to Rs201.
Read POL products prices may be raised by Rs28.44
The Finance Ministry said in a statement that government had decided to revise the existing oil prices following fluctuation in global oil prices and exchange rate variation. It added that new prices of petroleum products will be effective from August 1, 2022 (today).
Price impact
The HSD is mainly used in agriculture and transport sectors. Therefore, any increase in its prices will have direct inflationary impact on the life of the masses. The farmers are already facing high prices of electricity and the HSD might cause further hike in the cost of doing business, experts said.
They added that the additional increase in price of diesel will add miseries of the people and farmers in agriculture sectors. Due to hike in price of diesel, the transport fare might also go up, resulting in higher prices of commodities in the country.
Read More Petroleum levy set to rise on IMF demand
The petrol is used in motorbikes and cars. Its alternate is compressed natural gas (CNG). The CNG retail outlets in Punjab have been operating on imported liquefied natural gas (LNG) and the cost of it have gone up manifold due to Russia-Ukraine conflict.
Pakistan had been struggling to strike LNG contracts on spot basis. However, the state-run LNG firm, the Pakistan LNG Limited (PLL) had been unable due to higher prices offered by traders and reluctance of traders to participate in bids of Pakistan, the experts have said.
"Therefore, the consumers in Punjab will be relying more on petrol," an expert said. "The reduction in its price will also have healthy impact on the life of those using motorcycles and cars in the province, he added.
Kerosene oil is used in remote areas, where the Liquefied Petroleum Gas (LPG) was not available for cooking purpose. The army is a key user of kerosene oil in remote areas, like the northern areas. The poor population also use this fuel in northern parts of Pakistan.
COMMENTS
Comments are moderated and generally will be posted if they are on-topic and not abusive.
For more information, please see our Comments FAQ