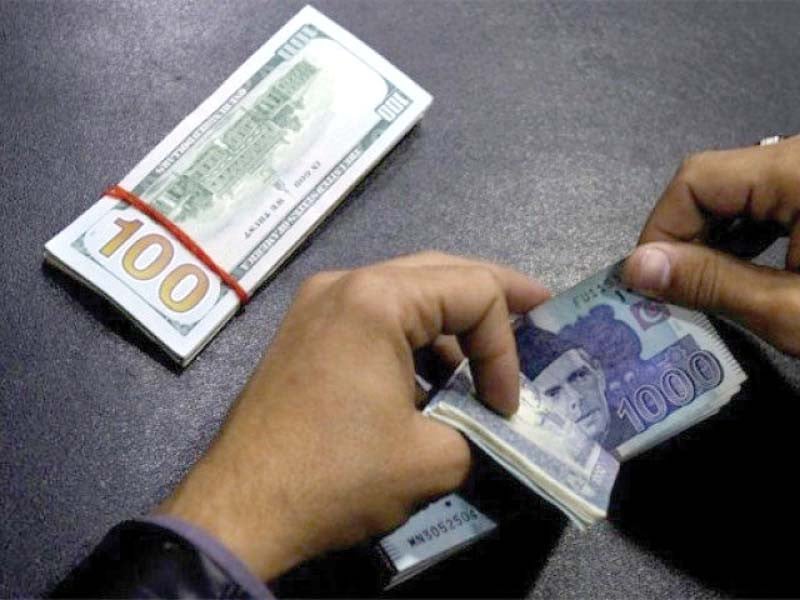 ---
ISLAMABAD:
As the rupee continues its record-breaking nosedive, the National Assembly was told on Friday that the government was hopeful that the pressure on the rupee would ease ahead of inflows from the International Monetary Fund (IMF), reckoning that the dollar would fall likely to a level of Rs190 to 210.
In response to a calling attention notice pertaining to the increase in the prices of food items, Parliamentary Secretary Rana Ishaq Khan informed the house that the government was taking steps to provide relief to the people.He assured that the rupee's strength would significantly reduce inflation and added that the prime minister was working day and night to reduce inflation.
The rupee had appreciated to Rs204.56 in the first week of July after touching 211.93 on June 22. It then kept losing its value against the dollar but registered a minor appreciation when the country reached its staff-level agreement with the IMF on July 15.It has continued to fall in every session since then.
The rupee slid to another record low of 241 in intraday trading before ending at 239.94/dollar on Thursday, below last session's 236.02, as Pakistan's deteriorating external position and ongoing political turmoil continued to exert pressure.
During the question hour, the Inter-Provincial Coordination Ministry informed the house that no inquiries were made against the Pakistan Cricket Board (PCB) during the last five years. However, a special audit of 13 sports federations had been initiated.
Pakistanis jailed in Iran
Meanwhile, the Ministry of Overseas Pakistanis informed the session that around 12,992 Pakistani workers were registered for employment in Iran, adding that some 100 Pakistani were languishing in the Iranian jails in cases of drugs, illicit trade, illegal entry, espionage, corruption, theft and alcohol use.
The ministry also said in a separate written reply that over 4.296 million workers were employed in the Gulf countries. They included 2 million in Saudi Arabia, 1.75 million in the United Arab Emirates, 175,000 in Qatar, 239,000 in Oman, 68,179 in Kuwait and 58,000 in Bahrain.Meanwhile, Parliamentary Secretary Mehnaz Akbar presented the Inter-Governmental Commercial Transactions Bill 2022.
Federal Minister Murtaza Javed Abbasi proposed to send the Public Procurement Regulatory Authority Amendment Bill to the joint session because it was not approved by the Senate.
PTI resignations
At the outset of the session, the National Assembly was informed that Speaker Raja Pervaiz Ashraf has accepted the resignation of 11 lawmakers from the Pakistan Tehreek-e-Insaf (PTI) and forwarded them to the Election Commission of Pakistan (ECP).
The speaker told the lawmakers that the resignations of Ali Muhammad Khan, Fazl Muhammad Khan, Shaukat Ali, Fakhr Zaman, Farrukh Habib, Ijaz Shah, Jameel Ahmed Khan, Akram Cheema, Shakoor Shad, Shireen Mazari, and Shandana Gulzar had been accepted.
COMMENTS
Comments are moderated and generally will be posted if they are on-topic and not abusive.
For more information, please see our Comments FAQ