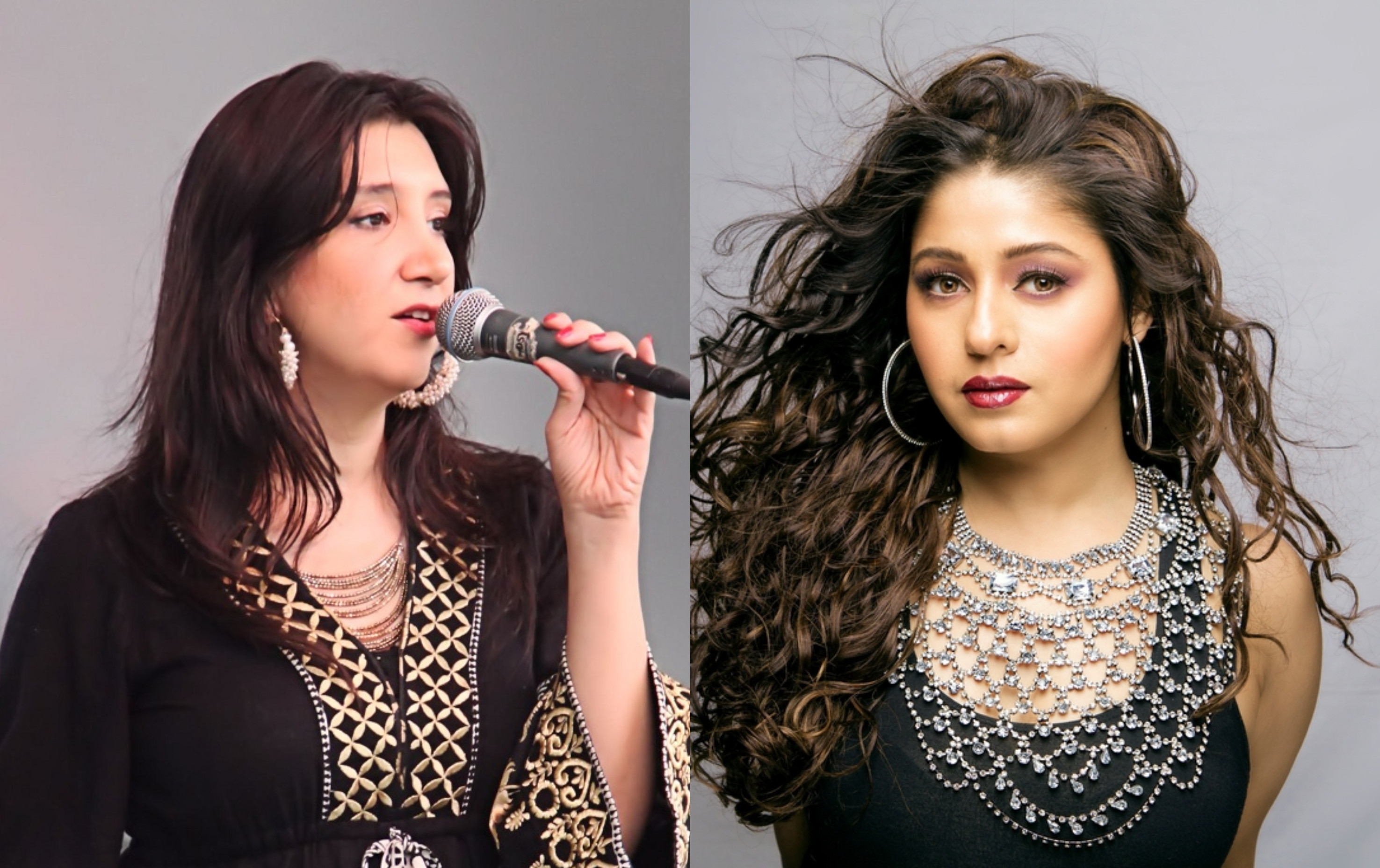 ---
Pakistan's Zeb Bangash and India's Sunidhi Chauhan came together for an episode of BBC's Baat Sarhad Paar, which premiered on YouTube on July 15. The show heard the singers appreciate each other's work and discuss the dynamics of creating music for an audience that is spread so far and wide, divided by borders, politics but united by art and music.
The episode took off with Chauhan complimenting Bangash's Sooha Saaha from Alia Bhatt's hit film Highway. Chauhan confessed she is a "big fan" of the Pakistani singer. "When that song released, I listened to it every single day for months and I still do," shared the Kamli singer. "Sooha Saaha became a part of my life and I would listen to it when I'd workout, during recording and sang it as a lullaby after I had a baby. It's so close to me," she added, thanking Bangash for blessing us with such a soothing song.
Bangash did not miss the opportunity to also reveal her favourite Sunidhi Chauhan song; Bhaage Re Mann from the 2003 film Chameli. She said the song still reminds her of days she would have to put in a CD to listen to music while driving around Lahore. As they exchanged appreciation for each other's music, Chauhan credited Coke Studio for allowing her to stay connected to Pakistani music and introducing her to talent from this side of the border.
Speaking more about platforms like Coke Studio, Bangash acknowledged that the Pakistani music industry is quite small in comparison to India's mammoth music industry. She also cited Bollywood as a huge factor behind the success and consequent expansion of the music business in India.
"This is the reason why whenever a new film comes out in India, we are introduced to more Indian music in Pakistan. There is no such concept in Pakistan. When we didn't have Coke Studio, we all worked independently. Maybe that's why India never got to hear from us on this level. Before Coke Studio, they only watched Pakistani dramas," she said
She went on to credit Coke Studio for also finding that "link" between Pakistani and Indian listeners and using it wisely. "When Coke Studio came out, the only news that went out from Pakistan was that of political tension, hence, Pakistan's image was limited to terrorism and violence. So, I guess when people saw that people here are singing, they were shocked. Then came renewing of old songs. So, a lot of people, for instance, the people of Punjab, came to claim Bulleh Shah's poetry and therefore a connection was re-established."
While Bangash made her Bollywood debut with a song for John Abraham starrer Madras Cafe and eventually sung the soundtrack for Bhatt and Randeep Hooda's Highway, Chauhan too, worked in Pakistan three years ago for film Baaji's Gangster Guriya starring Meera and Mehwish Hayat. She also sung Noori, which featured in Mahira Khan and Bilal Ashraf starrer Superstar. Most recently, Chauhan has sung Aatish for Chaudhry – The Martyr. The song is picturised on Amna Ilyas.
Have something to add to the story? Share it in the comments below.
COMMENTS
Comments are moderated and generally will be posted if they are on-topic and not abusive.
For more information, please see our Comments FAQ