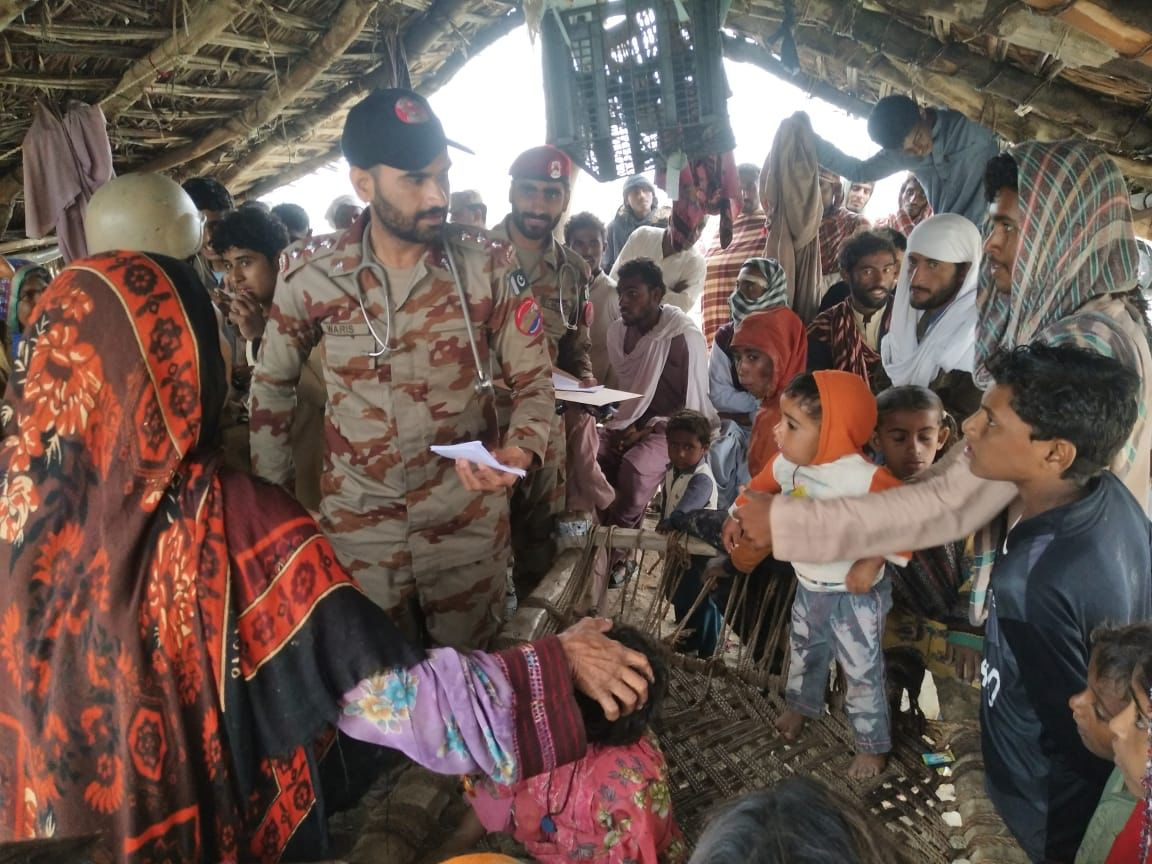 ---
The Inter-Services Public Relations (ISPR) said on Tuesday that the Pakistan Army troops are assisting civil administration in rescue and relief efforts in areas hit by recent urban flooding in various parts of the country.
"Pakistan Army Emergency Response teams are consistently busy in dewatering and supplying basic food necessities and medical care to affected population," said the military's media wing.
It is pertinent to mention here that flash floods during the latest spell of monsoon rains wreaked havoc in different parts of Balochistan, raising the death toll to 102 with two more deaths as well as demolishing roads and bridges, including the one connecting Balochistan with Sindh.
Read PDMA issues flood warning
On Monday, as torrential rains continued for the second day in Karachi, at least five people were reported dead in various incidents of electrocution, according to police sources. Meanwhile, due to heavy rainfall, most of the city areas remained submerged in water, with all major highways flooded, causing serious difficulties to the city's inhabitants and paralysing normal life.
The army's dewatering teams are carrying flood relief operations in District Jamshoro, Gharo Grid station and Karachi's South district including Shahra e Faisal and Nipa Chowrangi, Lasbela, Turbat and Quetta.
The army's teams have also established relief camps including medical facilities and distributed necessary food and ration among the local residents.
Various standby and response teams are stationed at various locations in Sindh and Balochistan for relief activities and to counter any emergency situation due to flooding, added ISPR.
The troops and mobile medical teams provided relief goods and free medicines to hundreds of locals in areas of Jamshoro, Gharo, Kemari, and Nipa Chowrangi. Besides, medical teams also provided medical aid to over 1,500 people at Quetta, Turbat, and Lasbella in Balochistan.
COMMENTS
Comments are moderated and generally will be posted if they are on-topic and not abusive.
For more information, please see our Comments FAQ