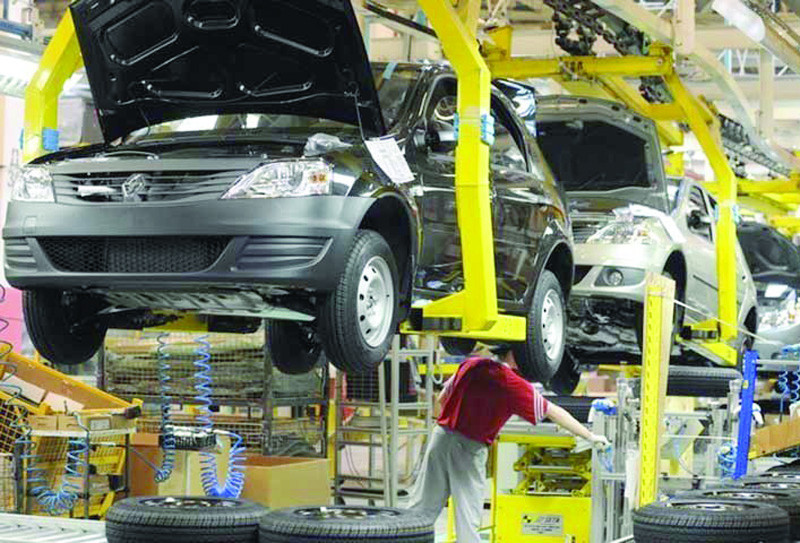 ---
LAHORE:
Auto parts manufacturers have said that they are facing the worst crisis in history as small units in the industry are going bankrupt because of the domino effect of dollarisation – spiralling inflation, rising freight rates, escalating utility tariffs, mounting bank interest, skyrocketing material cost and working
capital crunch.
These views were expressed by the speakers at a seminar organised by the Pakistan Association of Automotive Parts and Accessories Manufacturers (Paapam).
It was attended by a large number of association members, who were in full agreement that it was the worst crisis in the history of Pakistan's auto industry.
There was discussion on the current economic situation, especially the freezing of major cost elements by the original equipment manufacturers (OEMs), which had become a burning issue for all the
parts makers.
All fears of the association members revolved around a single point, which was how the auto parts industry could survive in the current circumstances because the entire sector was in
a gridlock.
Paapam Chairman Abdur Razzaq Gauhar and Senior Vice Chairman Abdul Rehman Aizaz asked the OEMs (automakers) to justify their unwillingness to accept the request of vendors about better profit margins, instead of freezing them, in the wake of rising
input costs.
Association members called for giving compensation for the increase in costs that could not be recovered through the meagre profit margins, which had been frozen for the past
many years.
They unanimously sought urgent support from the automotive manufacturers (OEMs) who, they said, had been supplied high quality parts by all Paapam members at reasonable prices.
Seminar participants conveyed to the OEMs that unless they supported the auto parts makers at the current critical juncture through adequate compensation to offset the impact of hyperinflation, rupee devaluation, increase in freight, utilities, interest and material costs, and paucity of working capital, their production lines would come to a complete halt.
Consequently, the OEMs' assembly lines may shut down and the worst case scenario could be that the automakers may have to import auto parts at exorbitant prices on account of heavy freight costs and
high duties.
Paapam members demanded immediate increase in their margins.
Published in The Express Tribune, July 26th, 2022.
Like Business on Facebook, follow @TribuneBiz on Twitter to stay informed and join in the conversation.
COMMENTS
Comments are moderated and generally will be posted if they are on-topic and not abusive.
For more information, please see our Comments FAQ