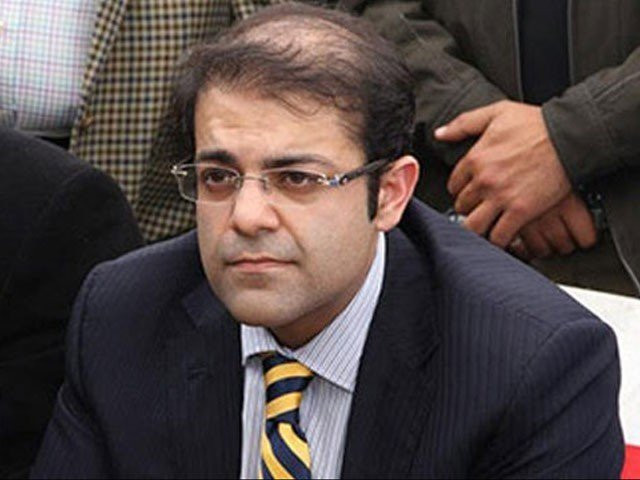 ---
LAHORE:
A special court judge on Friday declared Prime Minister Mian Shehbaz Sharif's son, Suleman Shehbaz, and another suspect, Tahir Naqvi, proclaimed offenders in a money laundering case involving Rs16 billion.
The suspects had failed to appear before the court despite notices and then arrest warrants. The Federal Investigation Agency (FIA) had registered a case against then opposition leader Shehbaz and his sons Hamza (presently the chief minister of Punjab) and Suleman in November 2020 under Sections 419, 420, 468, 471, 34 and 109 of Prevention of Corruption Act and r/w 3/4 of Anti Money Laundering Act.
In earlier proceedings, the court first had issued notices and then arrest warrants against Suleman and Naqvi but they did not appear before the court. The court also issued arrest warrants for a third suspect named Malik Maqsood alias Maqsood "Chaprassi" but he had passed away last month in the United Arab Emirates.
As proceedings commenced on Friday, an application was submitted before the court seeking one-time exemption for personal appearance of PM Shehbaz on the grounds that he was unable to make it because of his business. The court accepted it with directions to the premier to appear before it on the next date of hearing.
The court also sought details about Suleman and Naqvi's properties as well as the death certificate of Maqsood. Subsequently the judge adjourned proceedings till July 30.
Read Money laundering case: 'Incomplete' warrants draw court ire
Challan
It is pertinent to mention that the FIA in December 2021 had submitted a challan against Shehbaz and Hamza over their alleged involvement in the Rs16 billion money laundering case.
The FIA report released 28 benami accounts of the Shehbaz family that were detected by the investigation team through which money laundering of Rs16.3 billion was allegedly committed during 2008-18.
The FIA examined the money trail of 17,000 credit transactions. The report summed up that the amount was kept in hidden accounts and given to Shehbaz in a personal capacity.
The FIA alleged that the money received from the accounts of low-wage employees by Shehbaz had been transferred outside Pakistan through hundi giving benefits to his family. Eleven low-paid employees of the Sharif family were allegedly found guilty of facilitating money laundering.
COMMENTS
Comments are moderated and generally will be posted if they are on-topic and not abusive.
For more information, please see our Comments FAQ