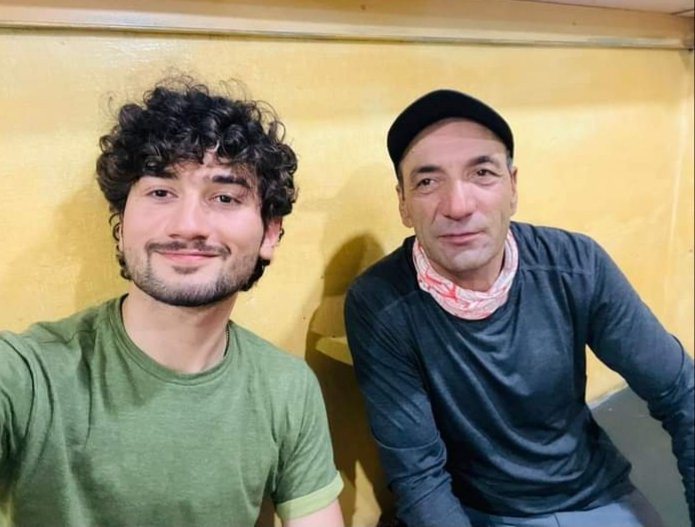 ---
The Pakistan Army's aviation team has rescued both stranded mountaineers, Shehroze Kashif and Fazal Ali, from Nanga Parbat and landed at Jaglot near Gilgit, the military said in a short statement.
According to the Inter-Services Public Relations (ISPR), army aviation helicopters and pilots took in the rescue mission on Thursday.
Earlier in the day, the ISPR stated that the ground rescue team established contact with both the mountaineers after they had lost contact and were stranded on the Nanga Parbat.
Naga Parbat's camp-2 is at an approximate altitude of 19,000 feet.
According to the military's media wing, Pakistan Army aviation pilots had planned to airlift the stranded mountaineers during a small window of good weather which would aid in the rescue effort.
The ISPR maintained that army personnel were coordinating the "high-risk" rescue operation to retrieve Shehroze and Fazal who were stranded on Pakistan's second-highest mountain.
The Pakistan Army aviation helicopters and a ground search team comprised of high-altitude porters and rescuers are part of the rescue tea.
"Pakistan Army aviation pilots, in a daring attempt, attempted two helicopter missions despite bad weather conditions but couldn't pick up the mountaineers due to dense clouds and high altitude," the ISPR said earlier.
Call for help
In a desperate appeal for help, Shehroze Khasif 's father had called on the Chief of Army Staff (COAS) General Qamar Javed Bajwa on Wednesday for rescuing his son and fellow mountaineer Fazal Ali.
Kashif Salman, in a video message posted on Twitter, said that he had not been able to establish contact with his son since 7:30pm on Tuesday and was in need to rescue.
COMMENTS
Comments are moderated and generally will be posted if they are on-topic and not abusive.
For more information, please see our Comments FAQ